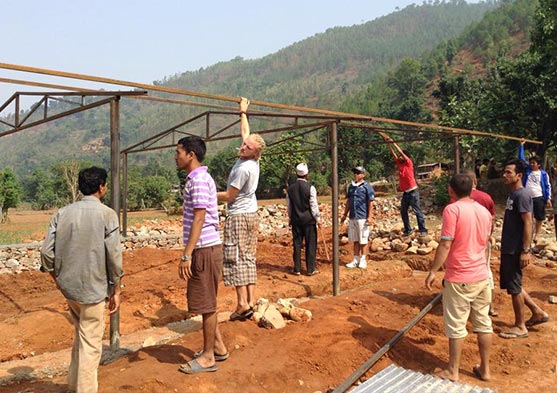 The challenge and the opportunity
The Last line of Defence directly targets the issues threatening the ecosystem by engaging in cattle management, adding value to cattle and opening market access, boosting ecosystem health and pastoralist opportunities. Learn more by visiting the website http://www.enonkishu.org/
This video highlights some of the issues the conservancy faces and how Peach is working with the farmers:
Current threats:
On the northern frontiers of the Maasai Mara expanding small scale agricultural activities are progressively spreading southwards posing a significant threat to the fragile ecosystem.

Landowners are not receiving any revenue from their land, forcing them to subdivide and sell it to small scale farmers.

Without the conservancy operating, the wildlife has no value and is at constant risk of poachers and wildlife habitats are rapidly being lost through the clearing of bush and forests for small scale agriculture.
The way forward:
Enonkishu is playing a vital role in facilitating partnerships and capacity building with a variety of players to increase revenue to the landowning community through employment, ecotourism, honey production, profitable livestock production and marketing, beading projects and other potential opportunities such as tree planting and fundraising supported by Peach Pubs.

This revenue allows the landowners to keep their land as it is, and also to secure wildlife habitats on the fragile bufferzone of the ecosystem.