The Peach Foundation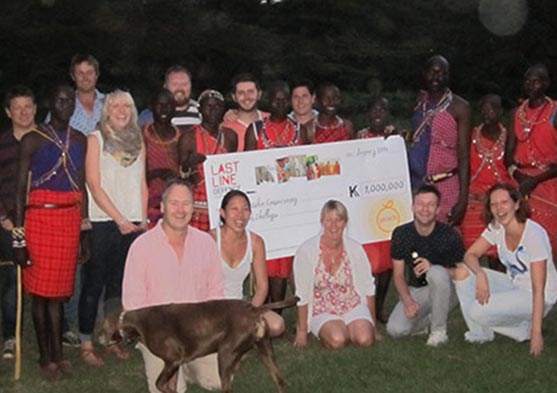 One of our over-arching aims here at Peach is to deliver the good stuff.  Every time. And that doesn't just mean what we serve in our pubs, it also means how we treat people – our guests, our team – and our communities and planet.
The founders of Peach, Lee, Hamish and Jo, have always been passionate about giving back and as Peach has developed and grown over the years, our ability and motivation to make the world a little better, a little peachier, has grown with us.  The Peach Foundation, a non-profit organisation, was created in 2013 to help us do exactly that.  The Foundation is a grant-giving organisation with two strands, one domestic and one international, both of which aim to improve communities and the future sustainability of our world.  It is funded by fundraising within Peach, a 25p contribution from every Superfood Salad sold in our pubs and sponsored events.
Our Achievements
Year

Total Pubs

Healthy Eating Contribution

Charitable donations

Enonkishu Projects

2007

8

£5,400

£3,500

Peach Forest Planted. £10k boughts and watered 5000 trees – 2500 Eucalyptus, 2500 indigenous including many Acacia.

2008

10

£5,100

£4,500

2009

13

£6,100

£6,000

2010

14

£6,300

£6,000

2011

14

£7,200

£7,600

2012

15

£6,500

£7,700

2013

16

£6,500

£7,200

Peach Pubathon – raised £10k.

2014

16

£6,800

£7,900

Peach Hippo Sanctuary Trip. Raised £6k and delivered a total of £16k plants 500 trees.

2015

17

£7,100

£8,100

2016

17

£7,200

£8,300

Peach Forest Harvest. Leaving 2500 indigenous trees in conservancy and Naretoi. Harvest profit raised $20k.

2017

18

£

7,700

£

50,000

Herds for growth. Over 100 cows purchased for the Enonkishu Community.

2018

18

£

5,000

£

4,000

2019

18

£4,674