We have always been one of the most sustainability focussed pub companies, and in 2021 we made it our stated aim to reach Net Zero. We want to get there, fast, in fact when put to a vote, our team decided that we should aim for 2023.   
2021 In the lockdown January to April 2021, we started researching in detail what it would take to measure, reduce and then compensate to achieve a NetZero impact. In April to June, we did the work to calculate the impact abased on our Footprint for our last full trading year at that point which was 2019.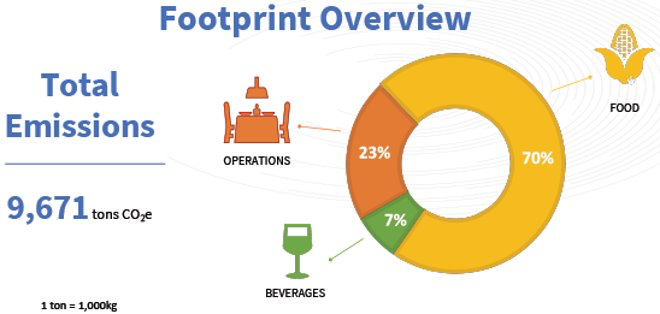 We have a sustainability project called The Bigger Peach and a team that meet monthly to ensure we are always improving.  In October 2021,  we changed our electricity supply to be the best grade of renewable. This removed 7% of our footprint.  
Menu development is a big part of the the focus. Over the past 3 menu changes – December,  January and April – we have widened the choice of plant based items, now 47% of all our menu items.  A dramatic shift from 2019. 
What's next?
Having won the Publican Award for Best Sustainable Pub Company in March, we're proud that our wok is getting noticed. But there's still much to do!
The next biggest element after tackling electricity is our gas consumption, before moving on to our food waste and our team travel. All of these items need all our teams to be working together to make a significant reduction. We can do this!
Keep up to date with our journey here.