Making Life Peachy for team and guests has always been at the core of what we do. But as we become more and more aware of how we can better look after the planet, we realised we needed to broaden what this meant for us.
Bigger Peach team was formed in 2019 to drive our sustainability and ethics agenda, striving to do better for our guests, team, suppliers and planet.
From serving food-waste fighting, planet saving Rubies in The Rubble ketchup, to offering more plant-based choices on our menu, we make sure that not only are we trying our best to be green, but we make it easy for you to be more eco too.
Meeting once a month, the team have committed to making 12 changes every year that align with our promises. Goals are set for 12 months, 3 years and 5 years, focussing on the following three principles;
Make Our Teams' Lives Peachy
Serve The Good Stuff
Love Our Planet
Meet The Bigger Peach Team
---

Kim, Bigger Peach Focus – Décor & Maintenance
What does being part of The Bigger Peach Team mean to you?
It's great to be part of a team that look at all aspects of the business, constantly searching for improvements to do better for people and the planet. Business really does have the power to do good in these areas, so it's very rewarding to feel everything we do really does make a difference.
---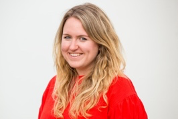 Helen, Bigger Peach Focus – People & Team
What's been your proudest Bigger Peach moment so far?
Signing up to join Hospitality Action's Employee Assistance Programme (EAP). Employee Wellbeing is pivotal, and we know that as a company, we cannot provide all the answers for those facing issues, so the EAP is an invaluable service for any team going through a hard time. Sharing with your peers or manager can be tricky so to have the option to speak to a professional completely confidentially is hugely important in letting team know they do not need to suffer in silence.
---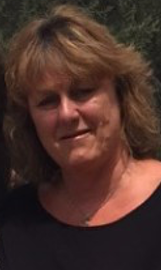 Janet, Bigger Peach Focus – Waste & Utilities
What's your top tip for doing your bit to look after the planet?
Pick something you are interested in and get involved! Just doing something small – whatever your time constraints – will make a difference.
---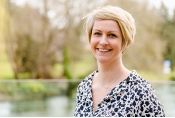 Bex, Bigger Peach Focus – Food & Drink
What's been your proudest Bigger Peach moment so far?
Wow, where to start. We've spearheaded so many changes in the last 12 months and done so much good stuff it's really hard to say what's been my proudest moment. We've raised over £60k for charity, we've fed over 3,200 meals to those in need, and we've sourced produce that does good for the planet, using products that would otherwise go to waste.
---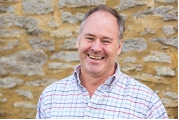 Hamish, Bigger Peach Focus – Strategy & Suppliers
What does being part of The Bigger Peach Team mean to you?
It means living the dream that we formed when we founded Peach, doing good for the community, team and the planet. And inspiring others to push themselves to do better – leading the market.
---