This International Chef's Day (Friday 20th October) is all about Growing Great Chefs – mentoring young minds, nurturing talent and teaching our future chefs the art of cooking and leading a healthy lifestyle. Using quality, fresh ingredients and understanding seasonality is something we strongly stand by here at Peach. We asked our team of chefs what their favourite dishes to cook at home and for their own kids are… What better way to get a Peachy insight and celebrate our amazing chefs?
Craig Vaissiere, Sous Chef at The Fishes
Here are a couple of dishes he creates at home.
Buffalo Mozzerella, Basil & Tomato Bruschetta, Balsamic Glaze – A light, healthy and tasteful dish.
Roasted Cauliflower and Chickpea Dahl, Pickled Mango, Red Onion Salad and Garlic Naan – Another healthy dish, which I enjoy cooking for guests and young ones, full of flavour and full of good stuff!
---
Trevor Blake, Food Operations Manager
Below are two recipes I use for the kids, the first Peach Pubs breakfast recipe from a few years back – chocolate banana porridge. It's always a winner with my two, as soon as I say the word chocolate at breakfast time! The second is an adaptation of a Joe Wicks pancake recipe, great with yoghurt and/or a favourite fruit, plus every easy to make if you have a small blender.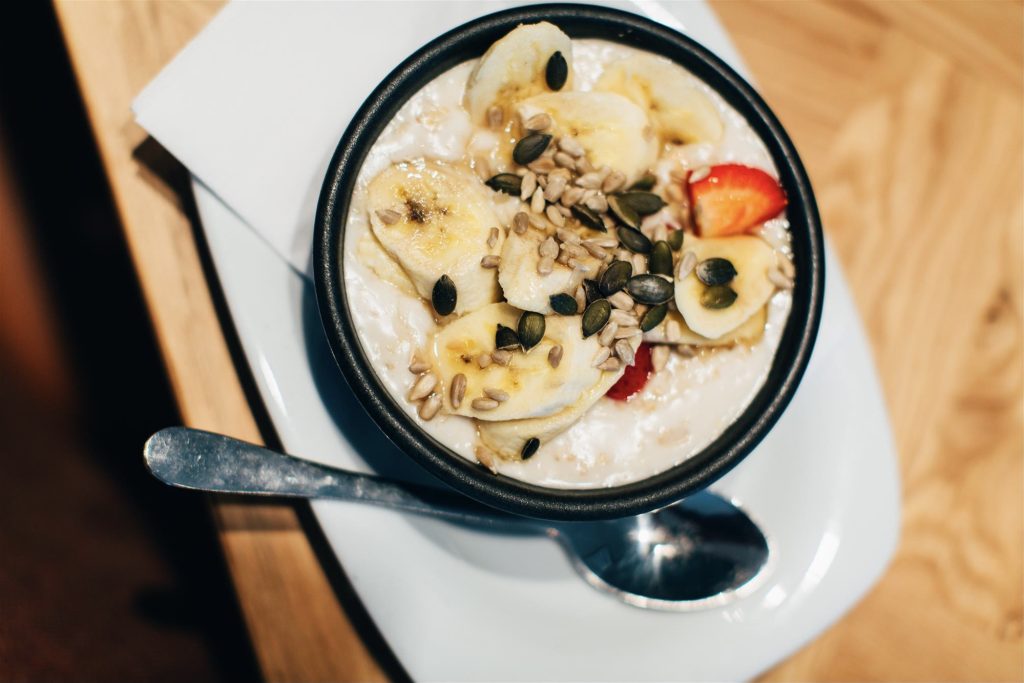 Chocolate Banana Porridge
Ingredients
125g rolled oats, 750ml milk (dairy or non dairy), 1 tbsp cocoa powder, 1 banana
Method
Place the oats, milk and cocoa in a saucepan and cook gently over a low-medium heat for approximately 5 minutes until the oats have cooked and the milk has all been absorbed, stirring occasionally. Mash the banana in at the end with a fork until fully dissolved, spoon into bowls and allow to cool a little before serving.
Banana Oaty Pancakes (makes 10 small pancakes)
Ingredients
1 banana, peeled and sliced, 2 eggs, 40g porridge oats, 1⁄2tsp baking powder, 1⁄2tbsp coconut oil or butter
Method
Blend together the banana, eggs, oats and baking powder until perfectly smooth.
Melt the coconut oil or butter in a non-stick frying pan over a medium heat. To cook the pancakes add tablespoonfuls of the batter to the pan and cook for 1-2 minutes before flipping to cook the reverse side. Repeat until all the batter is used. Leave the pancakes to cool a little and top with yoghurt and favourite fruit
Trev's tip: the pancakes keep for up to 2 days covered in the fridge and can be sliced into fingers.
---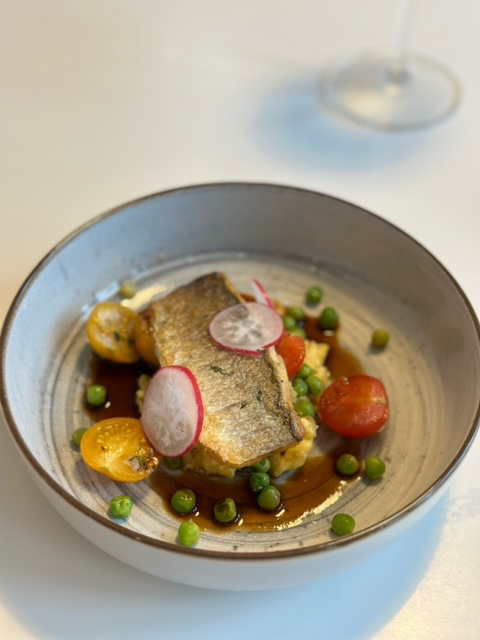 Hugh Houston, Head Chef at The Boathouse
Recipe
I like to experiment with food, creating dishes that you wouldn't typically make at home. My son and wife are a bit health-conscious right now, so I'm always trying to prepare something both healthy and restaurant-worthy. Here is a cod dish I made yesterday: thyme-roasted cod loin with lentils, barley, and kale in a beef sauce.
---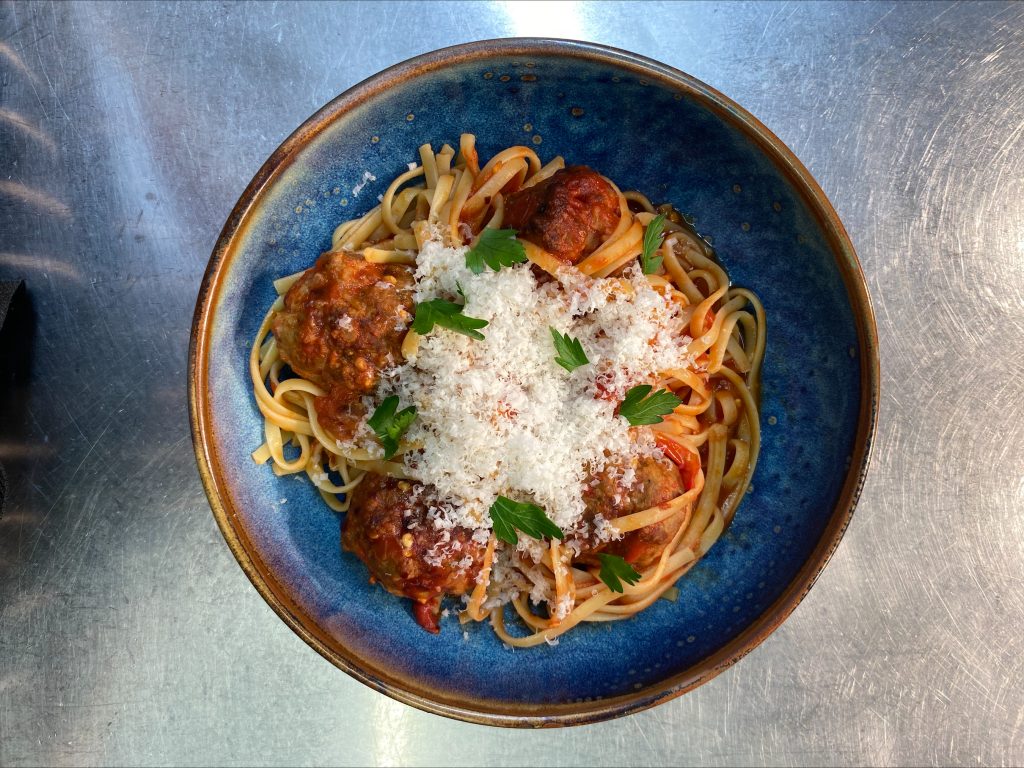 Ian Meek, Central Support Chef
Meatballs are a family favourite in our house. Here is a recipe I like to use, I add chilli flakes to my own portion after serving to keep it mellow for the kids.
Makes 4 portions
Ingredients 250g pork mince, 250g beef mince, 7g salt, 2g black pepper, 50g breadcrumbs, 30g parsley, 100g peeled shallots, finely diced, 20g garlic minced, cooking oil, tomato sauce (I make my own, but quality shop bought one is a good time saver for busy parents), 300g of your favourite pasta, parmesan
Method Sweat the shallots and garlic and then allow to cool. Combine with the remaining ingredients and roll into balls. Put the balls in the fridge and let them rest for at least half an hour. Preheat the oven to 220c. Spread the balls out on a baking tray (use one that has lip as you're going to pour the sauce into it later). Cook the balls in the oven until they are nicely coloured (about 15 minutes). Pour the tomato sauce over and return to the oven for another 10 minutes. Cook the pasta. Check the balls are cooked through and serve.