We believe in only serving the good stuff and only work with British producers with like-minded views. Recently, we had the pleasure of visiting our ice cream supplier, Jude's, to be shown behind the scenes by this award-winning producer.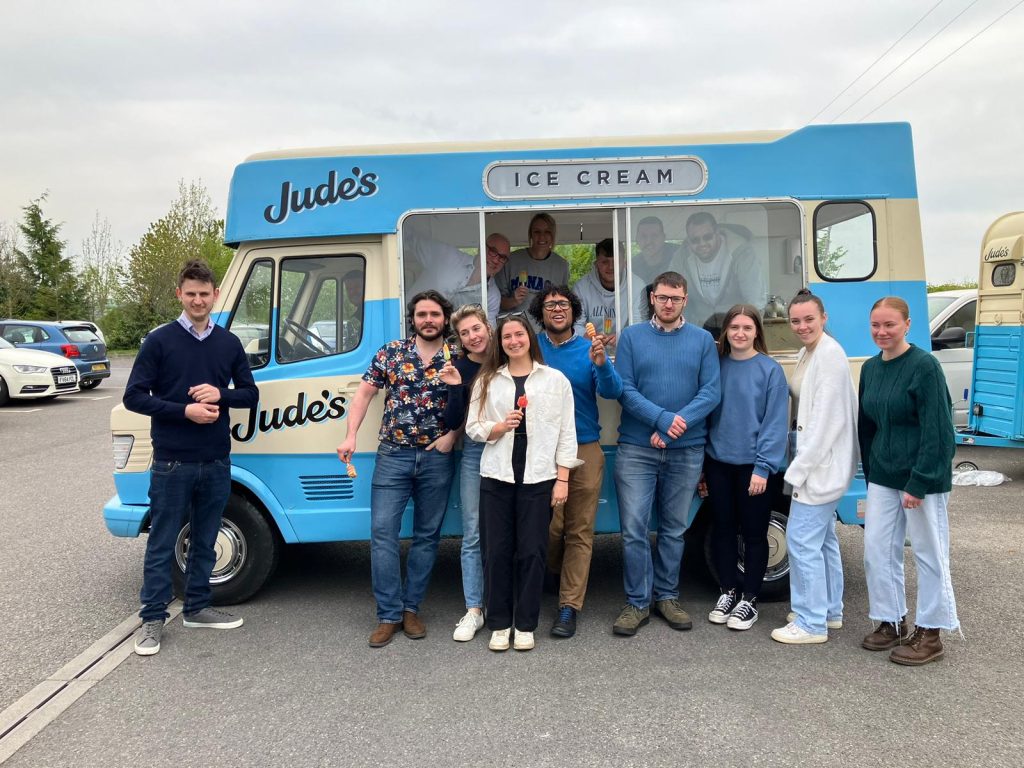 It was a perfect day for ice cream, the sun was shining, and we were welcomed into the Hampshire farm with open arms. Jude's started as a retirement project in 2002 and is still a family-run business today. Son and business partner, Chow Mezgar, was our tour guide for the day and talked through the ethos and background of how the business started. His Father, began the business with the mission of creating the best English ice cream, to rival well-known brands. From then, and to this day, they chose only to produce in small batches to ensure quality and consistency and use only the finest ingredients without artificial additives to create their delicious ice creams and sorbets.
During our trip, we were taken through the production area, seeing firsthand where the ice cream is made. We saw where the ice cream is mixed, learning about the ingredients they use. Like us, they believe a great quality product starts with the sourcing of top-quality ingredients. Milk is locally sourced from free-range cows and their farmers are paid fairly. Sugar is fair-trade from Belize and Costa Rica, sustainable-sourced Belgian chocolate and purées and juices from fresh fruit sourced from local and international farms depending on the season and availability.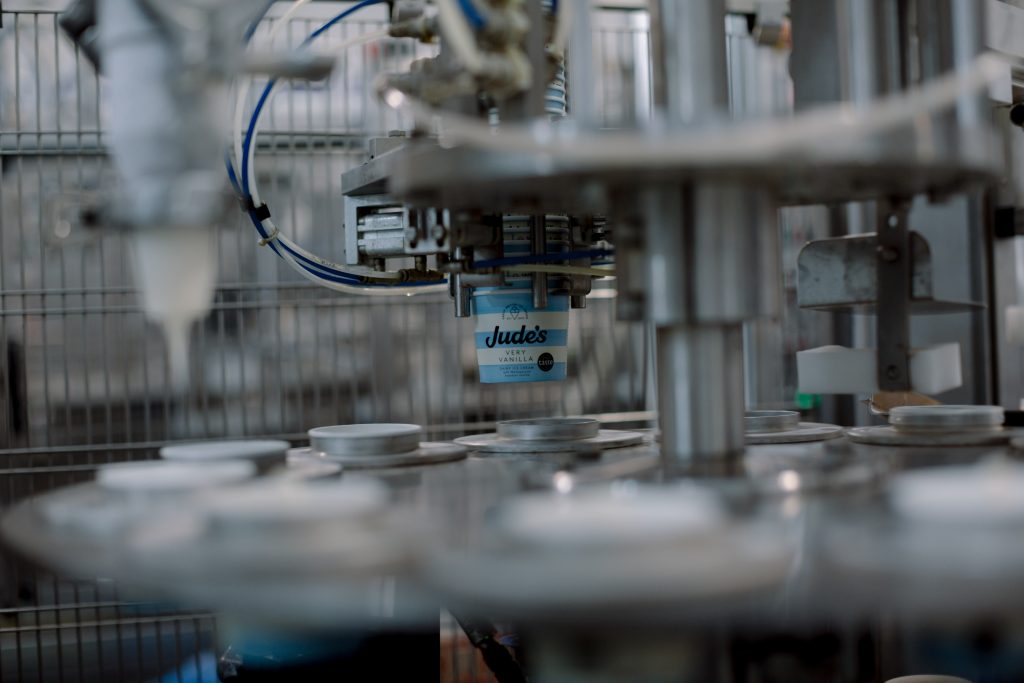 Dressed for sunshine, it was quite a shock to be taken into the freezer, and despite it being -15C, we were told it can get as cold as -30C! From there, we were back outside, enjoying their flavours; from classic vanilla and chocolate to more unique options like black coconut and blood orange sorbet. We also tried their plant-based vanilla ice cream (which you'll find in all our pubs), their veggie-filled ice lollies, and there's even dog-friendly ice cream too.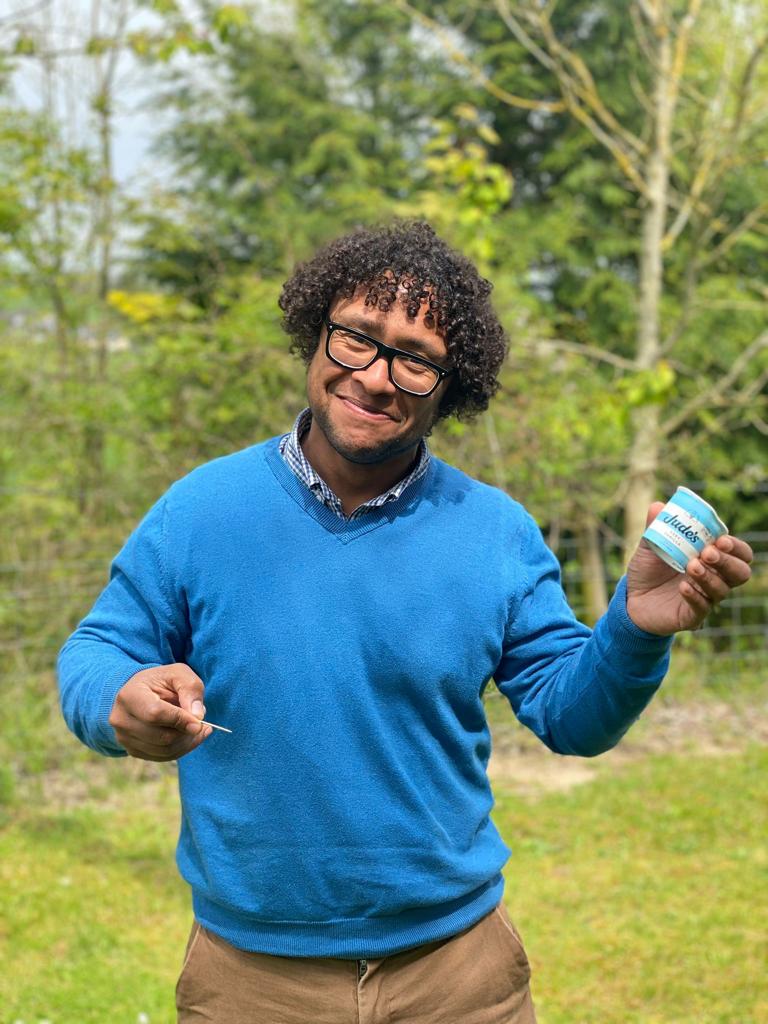 One thing that stood out is Jude's dedication to sustainability. Implementation of several initiatives to reduce their carbon footprint and through offsetting of any remaining emissions, they are now carbon negative. Their use of solar panels to power their factory reduces their reliance on fossil fuels and lowers their carbon emissions.
Using recyclable packaging and implementing a zero-waste policy has also reduced their impact, as well as donating any leftover ice cream to local charities and food banks. To offset any remaining emissions, Jude's has partnered with ClimateCare, supporting carbon reduction projects around the world. This includes projects that reduce greenhouse gas emissions, such as renewable energy and reforestation initiatives.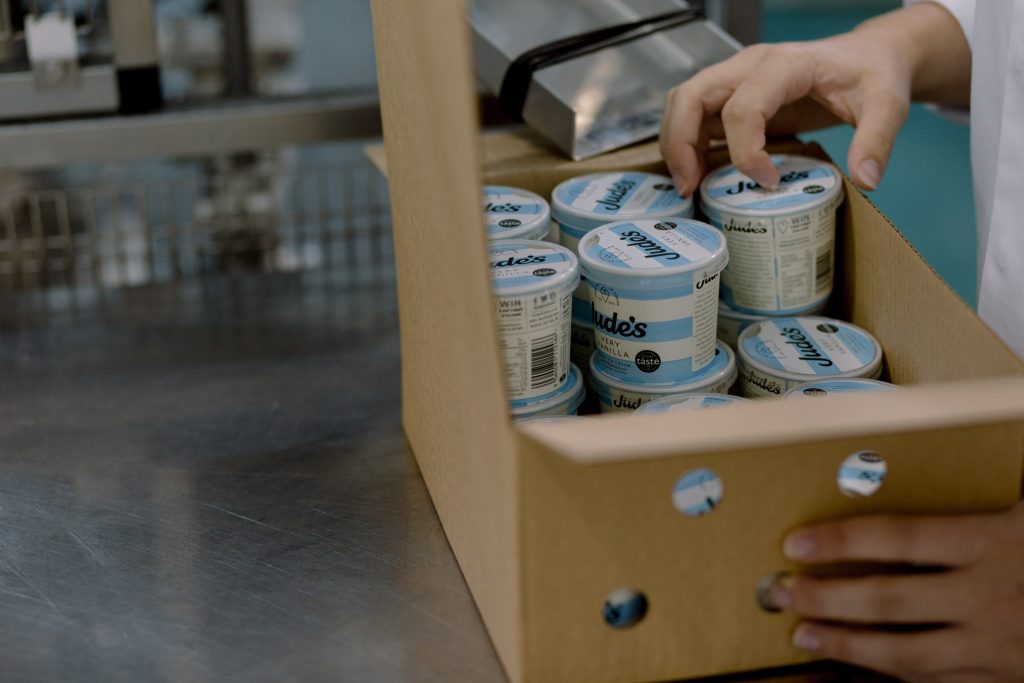 They also work closely with charities; supporting children in foster care, and helping to upskill in readiness for the workplace. It was great to see so many synergies between their values and ours.
Jude's really believes that ice cream should be enjoyed as a treat, and they strive to make every scoop a special moment. From the creamy texture to the rich flavours, it really does delight! We're grateful to have Jude's as our supplier, and we hope you'll enjoy their ice cream as much as we do.