With International Women's Day around the corner, we wanted to shine light on some of the females in Peach, and find out about their stories and who inspires them.
Meet Suzie, Sales & Revenue Manager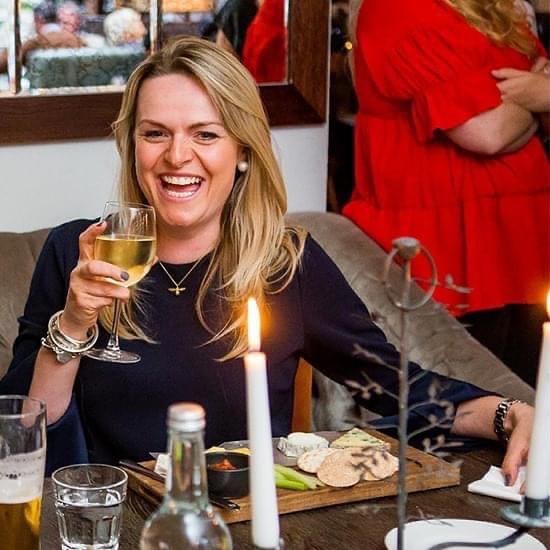 Suzie joined Peach 12 years ago, and when asked about her favourite memories with some of the other women in the business, there was plenty that sprang to mind.
"We ran a Macmillan coffee morning at The Fleece, raising £1k and we had a real girl power team whilst I was running The Rose, with Louise Longhurst and Emma Bissell. We had a work hard, play hard attitude, and we knew how to throw a party. These days, I'm out of the pubs and managing the reservations team. Without intention, it's an all-female team, and everyone is hard-working and awesome. We're all remote, and despite never working physically together, the sense of team work is so strong."
When asked about inspirational women in her life, Suze admires Tina Turner, for digging deep and managing to find joy in a time when life was at its worst! As well as her best pal Tanya, whilst not famous, is someone she looks up to. After arriving in this country with no shoes (literally) she's now a General Manager of Annie Sloane interiors.
And why hospitality is a great industry for women? "You get to be you! Not many other industries focus on the individual and encourage you to be yourself!"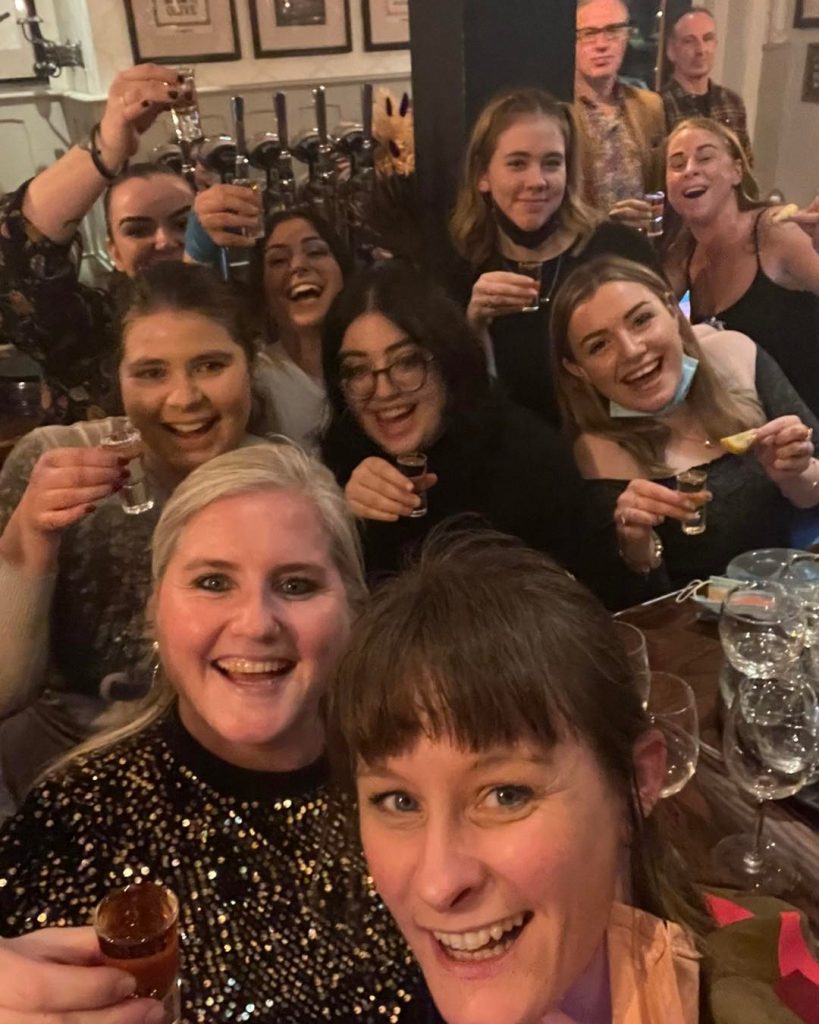 Michelle Bennett, General Manager of The Embankment
Tell us about your favourite Peach memories, achievements or stories that involve other women in Peach?
"I remember when I joined, I just seemed to be surrounded by women! My training manager was a woman, the Ultimate General Manager I spent some time with was a woman, and all of my management team were female! It was so refreshing to join a hospitality company that embraced Mothers and parenthood alongside, and if not before, work. I felt so encouraged that I would have support to run both family and home life from many of my colleagues.
Why should other women join hospitality and what makes it a great industry to be in?
When I worked for another brand my regional director was a female. And a mum. She was the first senior female figure I'd worked under (aside from the stereotypical HR and Marketing roles – sorry Bex!) She was a bit of a game changer for me in terms of realising my potential and that there should be no limits just because you are female.
And any public figures?
"I'm a fan of New Zealand's prime minster. I think she's an inspiration that you don't have to be an Iron Lady but that kindness and leadership can go hand in hand!"
We also wanted to find out what it's like for some of our female chefs too…
Emma, Junior Sous, The High Field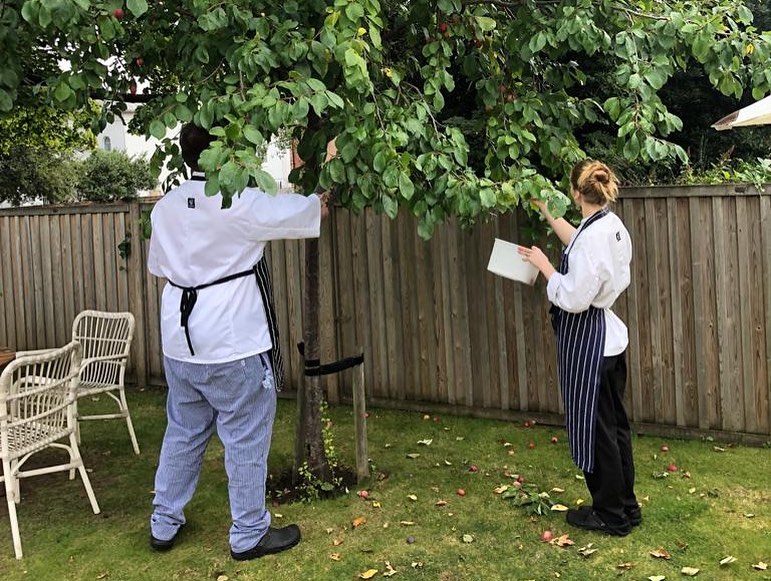 "I've been with Peach for 4 and a half years across two pubs, starting out at The Fishes before moving to The Highfield. I've gone from working as the only female chef to having, at one point, 4 of us. Working as the only female has its challenges so when there are more female chefs, it makes the day fun to have a change of topic and just be a little bit more in sync. As we are the minority, it's like having your own club.
Working within the industry has led to me being more confident as a person. It's a hard industry to be in sometimes, so determination is key which makes you become a stronger individual, I think. It also tones your arms very well from lifting heavy items a lot throughout the day!
There are so many inspirational women in the industry, I guess I would say Masterchef, Louisa Ellis is one who I admire the most. I worked with her once on a pop-up event she organised. She's so passionate about food, she's also self-employed doing private dining events which show another side to the industry."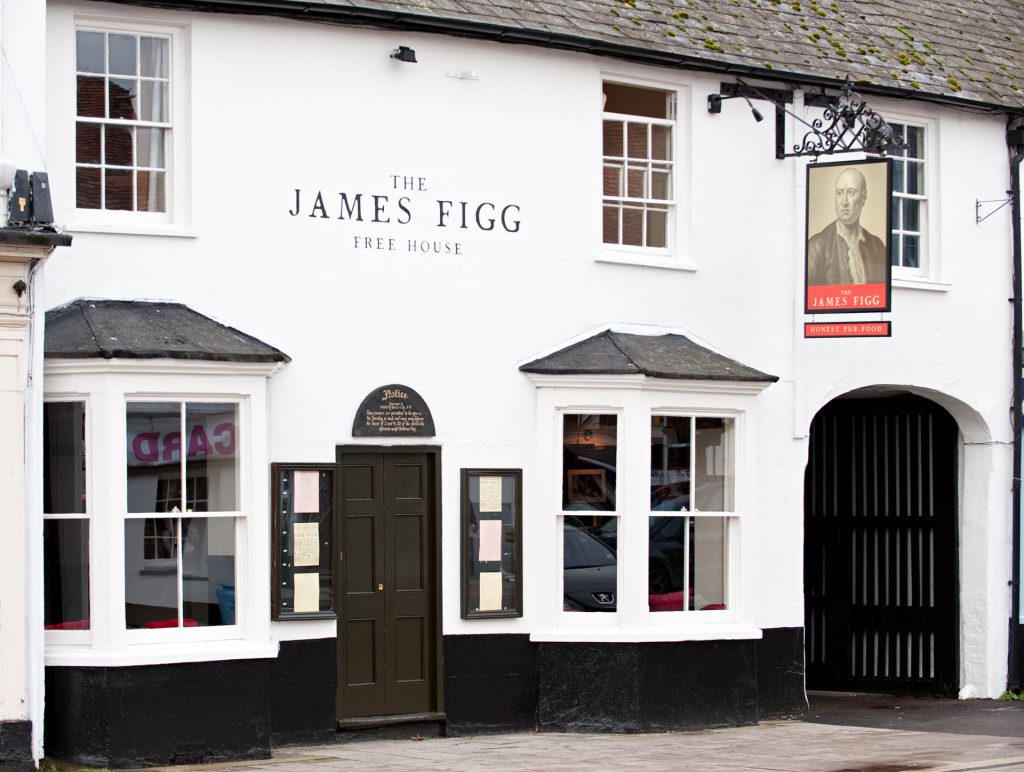 And Helen Hopes, Chef at The James Figg
"I haven't been in Peach that long, joining on 1st November 2021. I've worked as a Chef straight after studying in college. I think women chefs are few and far between, I only know a small handful and none work in Peach. Women should set out on a cheffing career because it's fun and you meet such a good group of people. At times, it's stressful, but very rewarding. Of all the women chefs I know, they are all confident life-loving people, not taking things to seriously".
And who inspires you?
"My inspiration is my 4 daughters, they are amazing and I take pride in showing them that they can do all the things they set out to do".
Sharon Concannon, General Manager at The Boathouse, has been with us four years.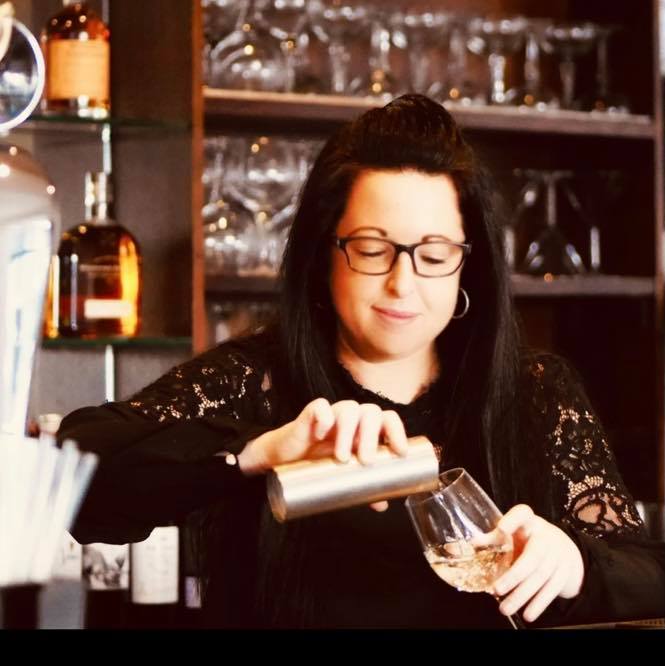 What are your favourite Peach memories, achievements or stories that involve other women in Peach?
"My favourite memory was being asked to go to South Africa to make a wine blended for Peach with one of the founders, Jo Eames. It is an experience I will never forget. I learnt so much from Jo during our time away, and it was inspiring to visit vineyards and make wine with our wine buyer. The icing on the cake was when we finished making 'After The Clouds', and the first sample was sent to the pubs to taste. It was amazing to share our achievement with the team and all our guests".
Tell us about other females that inspire you?
"The first female leader I ever worked for is still the most inspirational to me. Chantelle Nicholson hired me as a supervisor to be part of the opening team at Marcus Wareing's The Gilbert Scott. She was found by Gordan Ramsey in New Zealand and won a cooking contest. The winner was given the opportunity to be an apprentice in his restaurant so she moved to the UK. She started from the bottom and achieved amazing things, winning numerous awards, from Acorn, Manager of the Year, Woman of the Year as well as owning her own business. She co-wrote 80% of Marcus Wareing's cookbooks and earned a green Michelin Star for sustainability at Tredwell (pre-pandemic). As a leader she was always first in and last out! I had no Idea how she did it, working the amount of hours she did and still standing. When we opened The Gilbert Scott she didn't have a day off for about 3 months. She taught me the importance of really knowing your team and the affect that had on everyone. Every morning she would do the rounds and make sure she had a conversation with everyone, in all positions, before service started, it really made you feel valued."
Why should other women join hospitality and what makes it a great industry to be in?
"Hospitality is an industry that can teach you so much about yourself and others. It is also flexible for women who have families, and women who do a great job are respected in the same way that a man would be, which is unlike other industries. This is especially true for us at Peach, everybody counts no matter who you are and what position you are".