The White Lion is our most recently opened Peach Pub – a lovely, thatched country gastropub just two miles from Leamington Spa, beautifully restored in June 2022, with cosy nooks and crannies, inside an old, beamed building with a sunny eatery opening onto spacious covered terraces and a secluded garden beyond. Starting at the bar, sip on an expertly-crafted cocktail, award-winning wine or well-kept beer and enjoy a plate of delicious seasonal food, carefully prepared by Stefan Elliot and the team using quality produce. We serve good food all day, every day, with great friendly service and a warm welcome whenever you visit.
What are our green initiatives?
With sustainability at its heart, we have a goal to be The Best Gastropub Company on the Planet, and The Bigger Peach Team guides its actions to love the planet, look after its teams and the communities it works in and build sustainable practices into its business. We were names Best Sustainable Pub Company at the 2022 Publican Awards, and as members of the Sustainable Restaurant Association, we always look for ways to become more sustainable.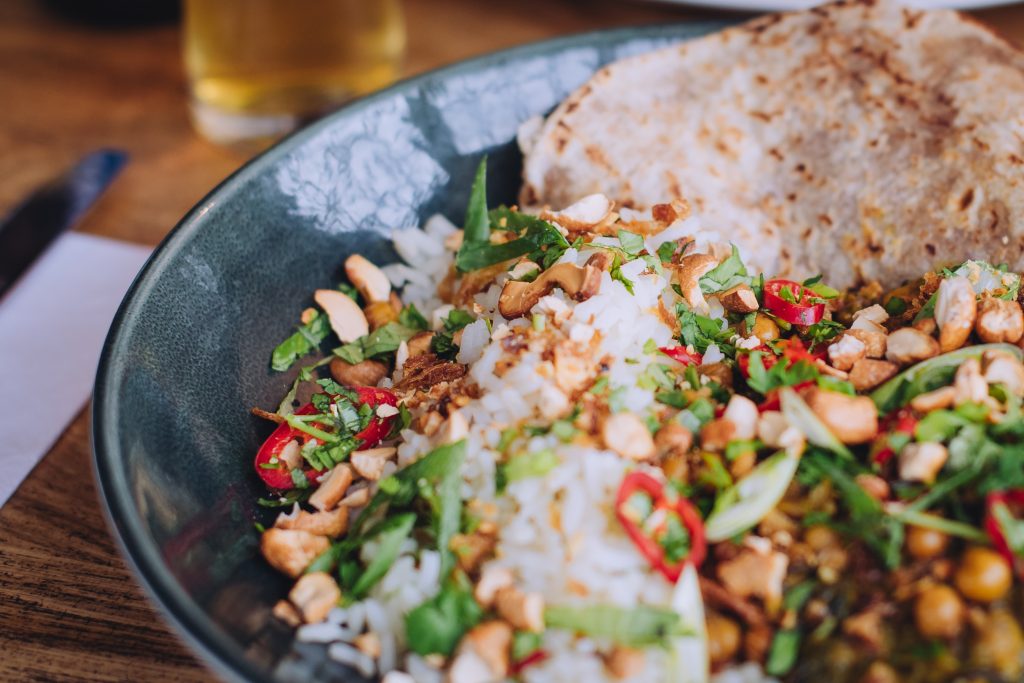 Given that food accounts for over 25% of all greenhouse gasses, the menu is a good place to focus our efforts. We change with the seasons and always look at how our guests' needs change; from serving more plant-based dishes and increasing our sustainable fish choices. We always look for interesting and appealing meat-free alternatives and serving British where possible. From Isle of Wight Padron Peppers to our spring Beetroot Tartare with Butternut Yolk, over 75% of our small plates and starters are meat-free. For main, there's our Goats Cheese & Courgette Orzo, plus three vegan mains including the best selling Dirty Vegan Burger with Marmite Onions, Smoked Cheese, Tomato Relish and Fries.
Elsewhere on the menu, free-range and quality meats are used, including the best quality British beef that's grass-fed and naturally slow-grown on carbon capturing pasture from Aubrey Allen. Half the wine on the list comes from sustainable wineries too, and coffee is ethically-sourced by B-Corp Accredited Union Hand Roasted.
There are events promoting meat-free menus; from vegan nights and Veganuary, to next month a 15 mile menu celebrating local ingredients and provenance with meat sourced from Hilltop Farm and artisan ingredients from Napton & Harbury,
Lifting The Lid On Waste
At Peach, we take waste seriously, segregating 75% of it in between recycling and food waste, with a further 23% being handled off-site, including recycling cooking oil into biofuel for transport. This means 98% of waste is diverted from landfill, which the Sustainable Restaurant Association tells us, is industry-leading.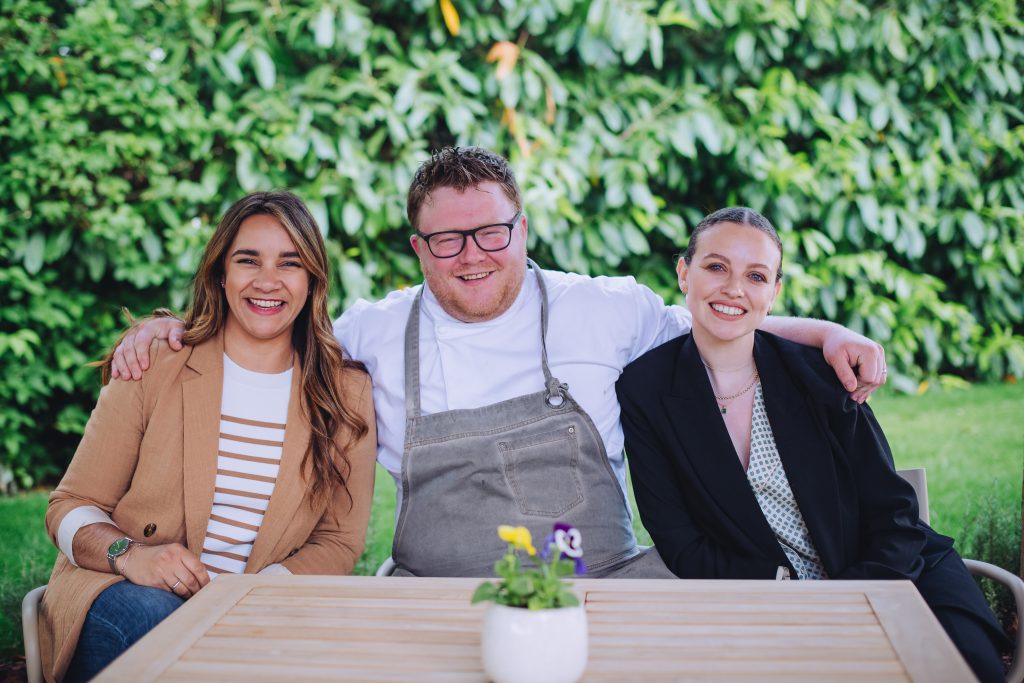 Head Chef, Stefan Elliott, and the team monitor food waste and work hard to reduce it. From using by-products to add flavours to stocks and nose-to-tail and root-to-tip cooking. Buying wonky fruit and vegetables, and whole meat means we reduce waste, and use whole carcasses. Our daily changing specials also means we use exactly what's in season, and is another way of keeping food waste to a minimum.
What More Do We Do?
We use products which tackle food waste such as Discarded Rum and Rubies in the Rubble Ketchup, and always source sustainable brands with like-minded-views. From Taylors Tea to Belu Water, Wildjac Gin and Tracklement condiments.
We also don't have a plastic straws, drink stirrers or bottles on the bar, have refillable aluminium bottles in the loos and uniforms are made from 60% organic cotton and 40% recycled polyester. Cushions and blankets are made by Weaver Green, with fabric using recycled bottles.
We train our teams on sustainability too, and every pub has a Planet Hero – dedicated in driving change amongst the team. We also offer guests non-dairy alternatives, and tell our guests about everything we're up to, through back of menu map on all our suppliers, to in-pub posters, email and social. We also produce a yearly impact report to show all we've been up to.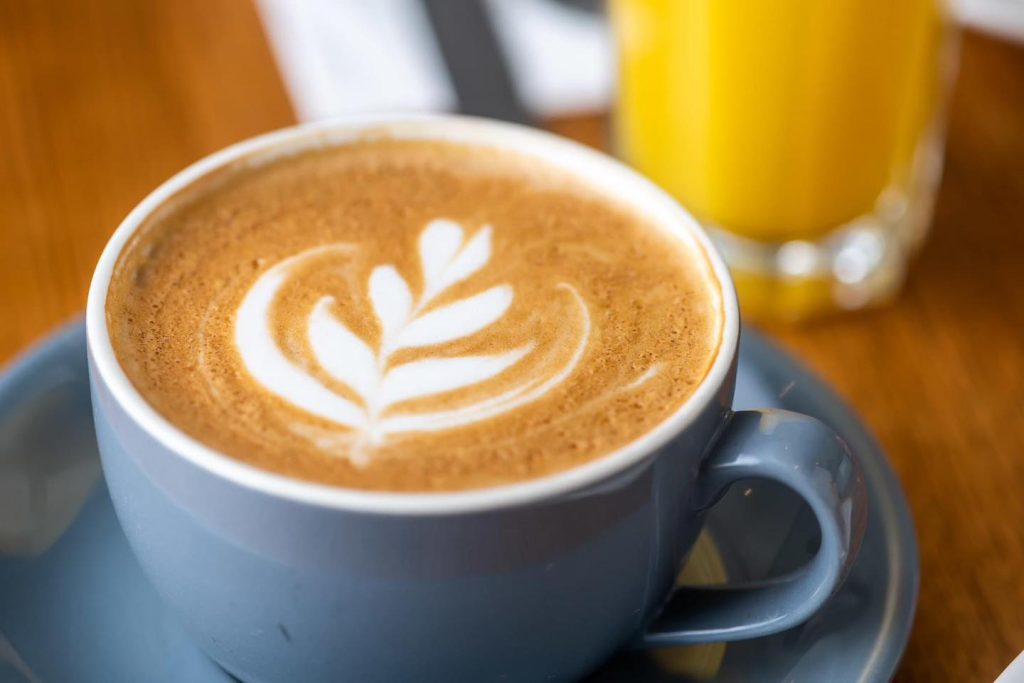 In Spring and Summer, you'll find used coffee grounds available to use for home composting too, and in winter, we've started making logs to fuel our fires.
Supporting the local community is another important way our pubs contribute to the bigger picture. The White Lion have supported Helping Hands since September, donating 50 meals every week, and occasionally donating leftover Sunday prep so there's no waste, ensuring everything goes to a good cause. On Random Acts of Kindness Day, they kindly cooked a three course meal with wine for 15 of their volunteers.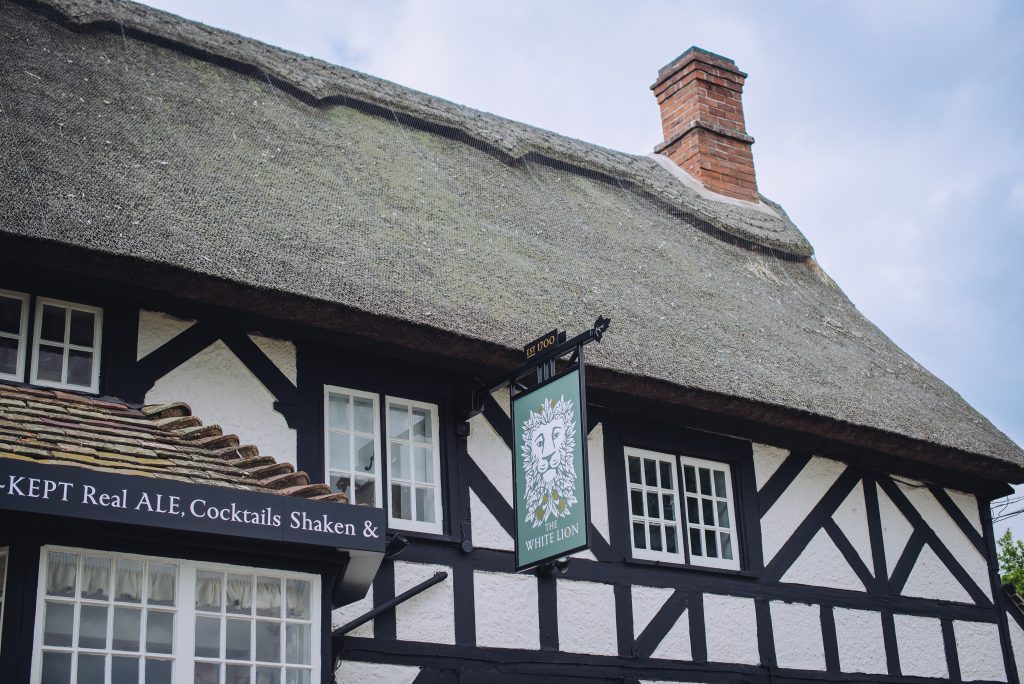 How We Made The White Lion "Green"
When we took over The White Lion in May 2022, a complete refurbishment was needed, so we took the opportunity to implement as many environmentally-friendly measures and initiatives as we could.
Installing a fully electric kitchen running on renewable electricity
Movement sensor lighting to automatically switch on lights in the back of house areas, such as the kitchen, office, storeroom and cellar – and switching them off when unoccupied
Smart cellar cooling using environmentally friendly refrigerants for efficient wine and beer cooling
Bike racks to encourage people to cycle
Repairing the pub's beautiful thatched roof, one of the most sustainable roofing materials you can get
Installing LED lighting throughout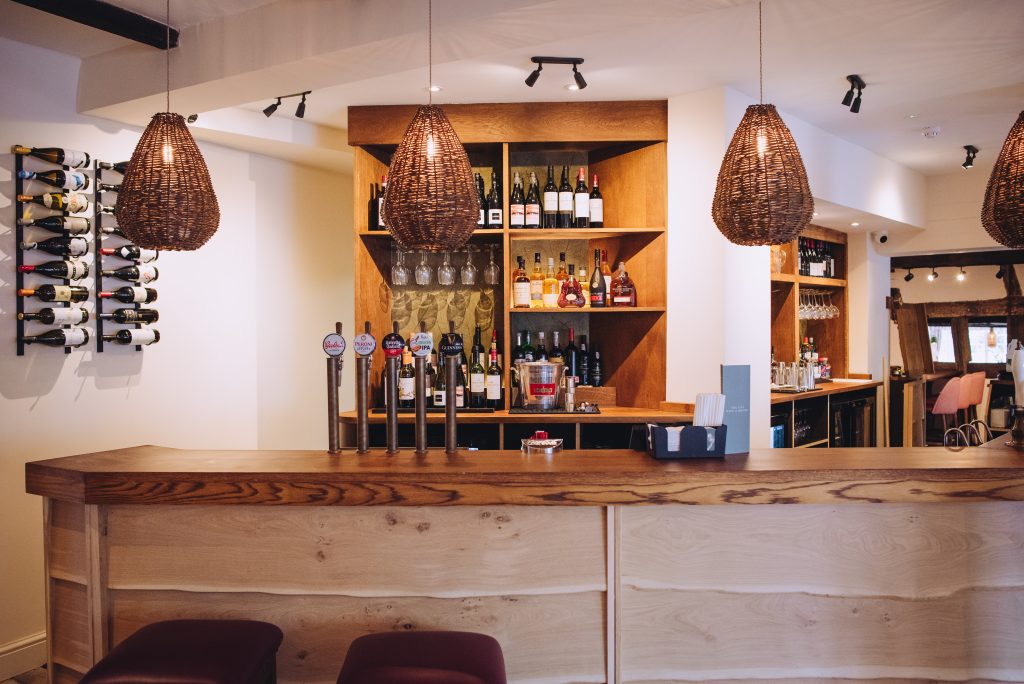 When redesigning the pub, we also took a conscious decision to work with suppliers with solid credentials in sustainability, making the new look pub as environmentally friendly as possible.
Using Fritz Fryer Lighting to supply the over bar wicker pendant lights. Using wicker grown and handwoven in Somerset, each shade takes two and a half hours to weave using traditional, artisan skills. These products require very little packaging materials and are not treated with chemicals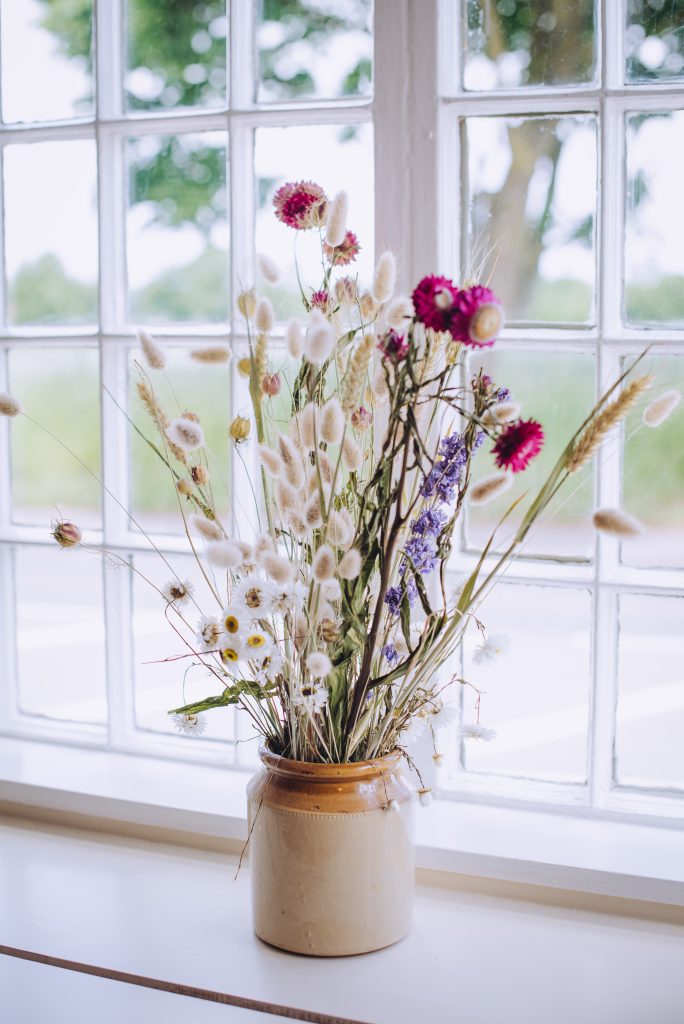 Lin Lovekin provided baskets on the eatery wall and the pendant lights in the eatery. Handmade in Cornwall using willow grown, and harvested from their own withy beds
Shropshire Petals filled the vases around the pub with dried flowers that are grown on their Shropshire farm with its strong sustainability mission and ethics
All the tables under the pergola are from Sustainable Furniture, a Cornish company championing sustainable practices
But there is always more to do! We are looking at electric car charging stations for the pub car park and always looking for suppliers who make us even better. We never stand still. If you want to join our mission, email us hello@peachpubs.com