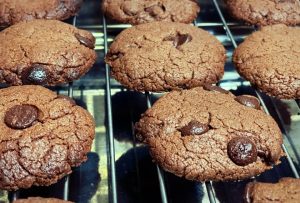 First meeting in February 2020, Cherry Trees and Sian at The Duke of Wellington just knew they would be a great team. But we all know what happened – the outbreak of the pandemic hampered community fundraising partnerships across the sector, meaning it was some months before both could meet again and move forward with their fundraising plans.
As soon as the team could, at the start of 2021, they organsised their first fundraiser for the charity. The team's started selling teas and coffees and home-baked cakes made by Head Chef, Nic Baba and the team. Ideal for locals on their daily walks, many of them regulars at The Dukes pub walks with their pups. This is just what guests wanted, and needed, during this strange time, with over £300 being raised in the first weekend. After a month £1,500 was raised overall by Sian and Alisa and their team.

Cherry Trees is a small children's charity supporting up to 100 families from Surrey, Sussex, Hampshire, and South West London. There to provide respite breaks to children and young people with complex disabilities and learning difficulties the breaks provide a safe and fun place for the children to enjoy. At home, parents and carers can find their own few hours rest from their own caring duties enabling them to spend time with family, other siblings or catch up on life's day-to-day jobs. With activities, outings and a focus on increasing the life skills of each and every young person the home from home environment is a place families trust and rely upon. With 40 years of experience in the disability sector, Cherry Trees is a much-loved local charity, supporting some of the societies' most vulnerable young people. The charity has been a vital service throughout the pandemic ensuring families could cope, remaining open each and every day to date without fail. Find out more here.
Debbie Boulter Community Fundraising lead who has worked with the team said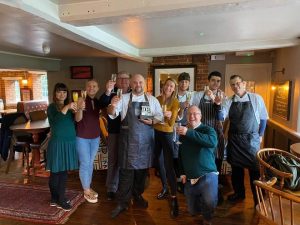 "The Duke of Wellington have been wonderful supporters of Cherry Trees. From the first time I met Sian, I could see the warmth and kindness she had towards our cause. The whole team has been so supportive towards Cherry Trees and always makes me feel very welcome. We have a wonderful family day in June planned where Cherry Trees will be a benefactor on the day. I love the ethos of The Duke of Wellington and how they have supported the community through the pandemic, take a look at their website there is something for everyone from dog walks to scrumptious meals."
Sian's support for her community hasn't just been limited to Cherry Trees but helping care for the elderly, something she has had a long-term personal interest in. Truly, Making Life Peachy.
If you know of a charity near your local Peach Pub who needs support, please email us at hello@peachpubs.com.