In the past, your options for a drink at the bar may have been limited, but you can always rely on our drinks list for the good stuff whatever your tipple.
Our soft drink options are healthier with less sugar, made with natural ingredients, sourced responsibly, and of course sustainable.
Whether you're being a hero just for January, driving, or just not a drinker, our bar is full of the good stuff for you too. Our fridges are stocked with non-alcoholic gin, low-calorie pressed fruit juices with a gentle fizz, natural juices, and free-from beers.
Caleño
Zing and Zesty Tropical Free Spirit
Packed with zest and joy, Caleño is a steam distilled tropical infusion of juniper, citrus, and spice botanicals. Its key ingredient is the South American Inca berry; sweet yet tangy, with pineapple, mango, and citrus fruit flavours.
The alcohol-free spirit was made to bring the fun to 'not drinking'. Unlike many of the other drinks in this category, it's nothing like gin. Although it contains juniper, there are other, more prominent, flavours that come through more strongly – cardamom, lemon, and Inca berries. It's lovely and fruity – not too sweet and genuinely refreshing. We simply serve with tonic over ice. Try one at the bar today!
Belu
We're hugely proud to serve Belu still and sparkling mineral water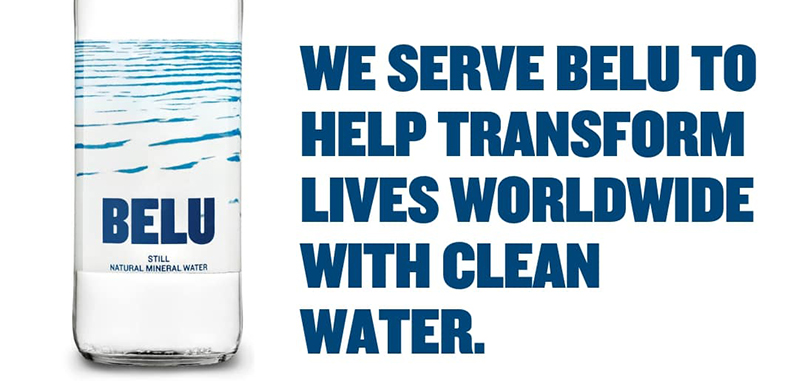 Belu is a social enterprise that give 100% of their profits to the charity WaterAid, to help make clean water, decent toilets and good hygiene normal for everyone, everywhere. By stocking Belu, we've helped WaterAid to transform lives worldwide with clean water. To date, Belu has given WaterAid more than £4 million, enough to transform over 270,000 lives worldwide with clean water.
Having clean running water means women and children no longer spend hours fetching water, people are healthier, cleaner and it gives them the opportunity to focus on studies, livelihoods and time to play. Every time you buy Belu, you're helping to transform lives worldwide with clean water.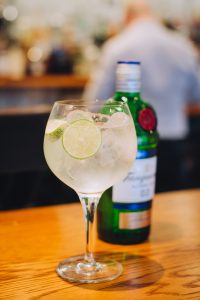 Tanqueray Alcohol Free 0.0%
Unmistakably Tanqueray
Tanqueray has launched an alcohol-free spirit alternative to its classic and delicious, Tanqueray London Dry Gin. Tanqueray 0.0% captures the same distinctive flavour by using the same blend of botanicals used in Tanqueray London Dry gin including: piney juniper, peppery coriander, aromatic angelica, and sweet liquorice. Enjoy the classic Tanqueray taste but with zero alcohol.
Jarr Ginger Kombucha Rock Shandy
A great beer alternative
Imagine your favourite ginger beer, but healthier, with more zing, and even more delicious. It's a refreshing and nutrient-dense drink – a dose of goodness for your gut.
We're confident that these, alongside our

low ABV cocktails and non-alcoholic mocktails

, mean that non-drinkers will never have to resort to lime and soda again.
Is there a non-alcoholic you look for when you're at the pub? Let us know at marketing@peachpubs.com.