A year ago, as part of our focus on planning for Net Zero, I began to ask questions about the sustainability of the wines on our list. It shouldn't have been a surprise that winemakers are already thinking hard about how to mitigate the impacts of climate change. They see the effects of a warming planet in every vintage and many of them are taking action. What did surprise me was how many of the wines we sell, from small family estates and large producers alike, have quite outstanding organic, biodynamic and other sustainability credentials. Now, alongside sheer deliciousness, I am actively looking to list wines that meet these criteria. For the first time, the Summer list will highlight (with a butterfly symbol) all those wines that we can confidently identify as sustainable to one degree or another. Below are some details of their individual efforts.
Sparkling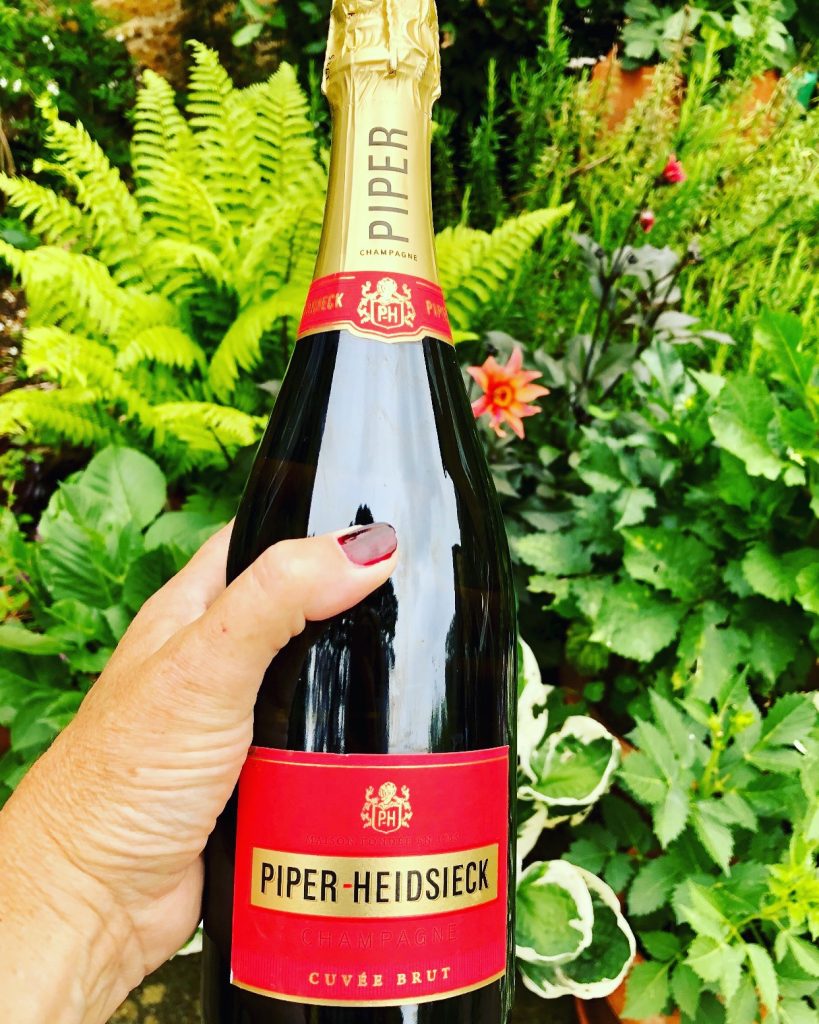 Champagne, Piper-Heidsieck – our house champagne carries the region's highest environmental designations, Haute Valeur Environmentale and Viticulture Durable en Champagne.
2. Champagne, Charles Heidsieck Rosé Réserve – "Charles", as it is known to its many fans, is a great champagne house. Not the best known, but one of the very best quality, as its gold rush of medals and trophies proves. The quality growers from whom it buys the grapes for its Rosé also have the same designations as Piper, above.
3. Prosecco, Ceradello – I chose this organic Prosecco because it tasted delicious, first of all, but also because I felt it was worth it to pay a little extra to support good practice in one of the most nakedly commercial wine areas on the planet.
Whites
4. Sauvignon Blanc, Sileni Estates – Sileni is a member of the Sustainable Wine-growing New Zealand scheme and work to protect the Paritua stream that borders its land, pulling out alien plants and reintroducing native flora and fauna.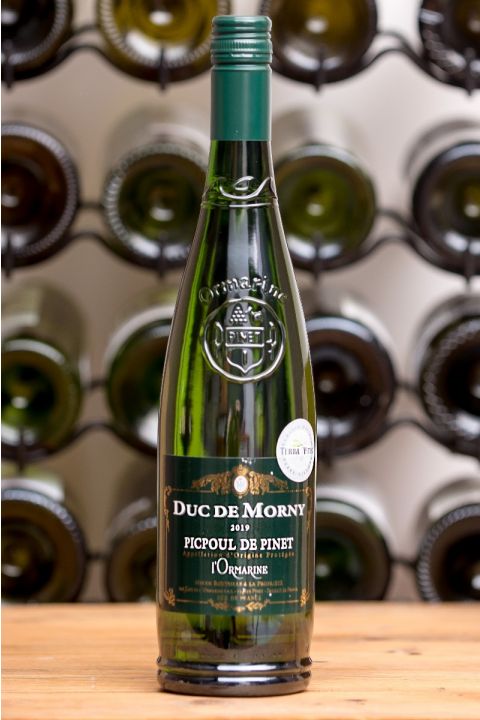 5. Picpoul de Pinet, Cave de l'Ormarine – despite being a co-operative of independent farmers rather than a single estate, the wine growers of Cave de l'Ormarine have resolved to move towards organic methods and have replaced pesticides with pheromone treatments, to deter pests through sexual confusion. How very French.
6. Pouilly-Fumé, J. Pabiot – the 5th generation wine-makers of the Pabiot family farm their vineyards sustainably, as they have for years, with TERRA VITIS and Haute Valeur Environmentale accreditation. They make their wines with what they describe as "traditional savoir-faire".
7. Grillo, Fina – Kebrilla Grillo is made in a small family winery between Marsala and Trapani in Western Sicily. It is certified organic and also follows biodynamic practices.
8. Vermentino, Poggiotondo – Alberto Antonini is one of the most well-known and well-respected "flying" winemakers in the world. He is a huge believer in the contribution a site and its soil makes to a wine, commonly known as "terroir". He has helped many winemakers, particularly in South America, find new vineyards and develop them with maximum respect for the soil and the environment. His own family estate in Tuscany is fully organic and this sophisticated Vermentino expresses its terroir with great lucidity.
9. Verdejo, Menade – Finca Menade is only a short distance from the centre of Rueda, but this Verdejo is sold as Vino del Tierra, not Rueda D.O., as the winemakers choose to follow organic practices which are not covered by the D.O. rules. The wine is certified organic and fermented using wild yeasts. It is complex, delicious and herb-scented.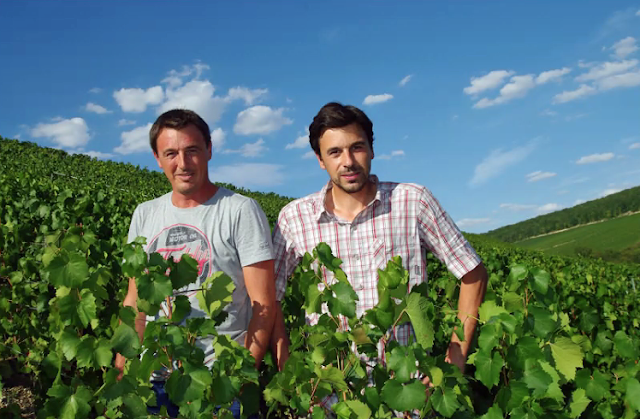 10. Chablis, Domaine de l'Enclos – this exciting new domaine set up by a pair of brothers, using grapes from a mix of established organic family vineyards and new organic plots, makes fresh, modern and very satisfying Chablis.
11. Chardonnay, Shaw+Smith M3, Adelaide Hills – recognised as a flag-bearer for elegant cool climate Aussie Chardonnay. Martin Shaw and his cousin, Michael Hill-Smith MW, select the fruit for M3 from vineyards (now twenty years old) that are practising organic and biodynamic.
12. Chardonnay, False Bay – False Bay is part of Paul Boutinot's South African estate. Waterkloof is a Worldwide Fund for Nature Champion for its work removing alien plant species and allowing the unique Cape fynbos flora (the only set of plants not to be submerged in the last Ice Age) to regenerate over a large part of the estate. All the wines, though affordable, are made using sustainable farming, hand-picking and wild fermentation.
13. Mâcon-Villages, Chanson Père et Fils – all Chanson's vineyards are rated Haute Valeur Environmentale, and they follow organic and biodynamic practices in their wine-making (but choosing not to pursue formal certification).
Reds
14. Merlot, Adobe Reserva – the best-selling organic wine in Chile, made by Emiliana, a company which is fully organic and biodynamic and has sustainable wine-making at the heart of everything it does.
15. Pinot Nero, Avamposti – this Northern Italian red from Araldica's Il Cascinone estate is certified sustainable under the SQNPI (National Quality Scheme of Integrated Crop Management) accreditation scheme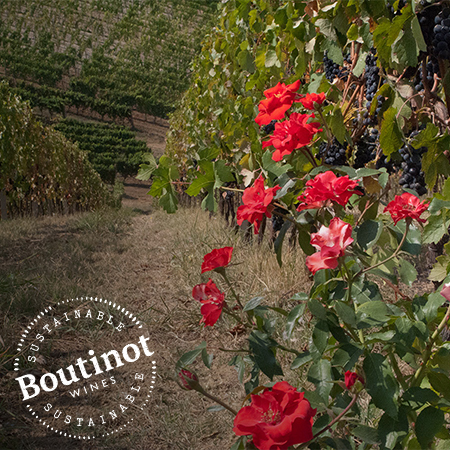 16. Primitivo, A Mano – Mark Shannon and Elvezia Sbalchiero have put Puglia on the map over twenty years seeking out the best Primitivo grapes to make into their A Mano wines. The grapes for this wine come from unirrigated 70-100 year old bush vines that are grown organically.
17. Syrah, Salvaje – our first natural wine, Salvaje is an astonishing violet in the glass and is unfiltered, unfined and contains no sulphites. It is a second wine from the Chilean organic specialists, Emiliana.
18. Malbec, Altos las Hormigas – One of the wineries created with the advice and participation of Alberto Antonini, working with the Chilean soil scientist Pedro Parra and other investors, who set out to make pure Malbecs that fully express the terroir of their home in Argentina. All the Altos wines are organic and biodynamic.
19. Henry's Seven, Henschke – Wine Enthusiast magazine's New World Winery of the Year in 2021 and regularly in the Top 100 Wineries of the World, Henschke also recently received the Robert Parker Green Emblem for Outstanding Efforts in Sustainable Wine Production. All their wines are managed using organic and biodynamic methods. Surprisingly, Australia has no official organic certification scheme, and yet some of its best winemakers – Prue Henschke in Barossa, Vanya Cullen in Western Australis – are among the world's leaders in the field.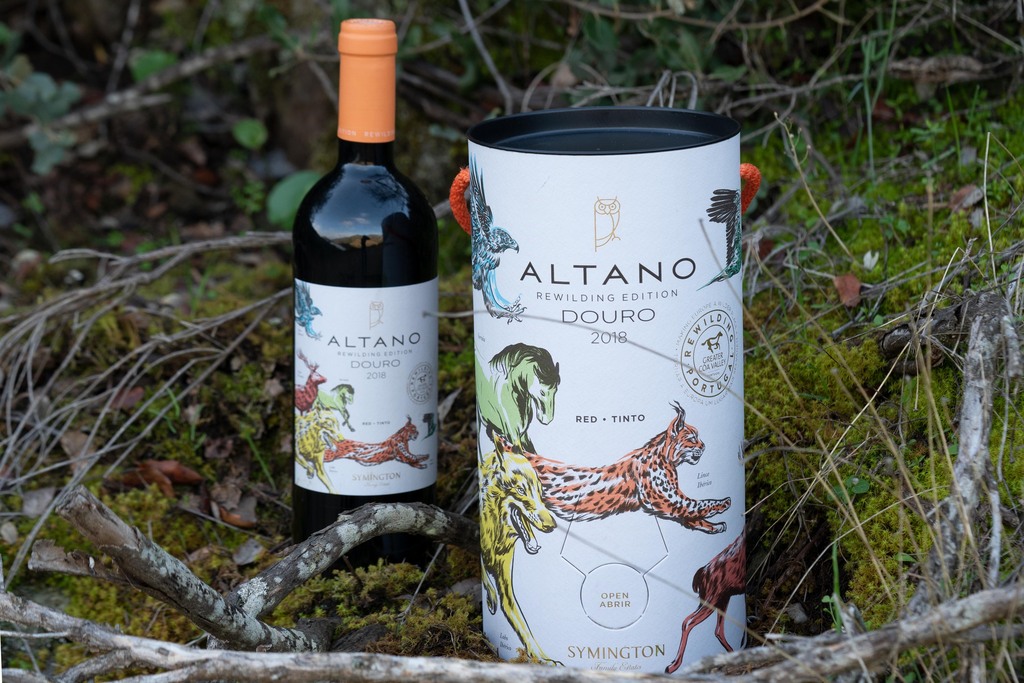 20. Altano Tinto, Rewilding Edition – made by the historic port-shipping family, Symington, whose company is now a Certified B Corporation, this delicious (and very popular) red is farmed sustainably and its sale helps regeneration of the eco-system in a remote valley in Northern Portugal, including the reintroduction of wild lynxes and birds of prey.
21. Domaine des Tourelles Red – the Bekaa Valley is one of the most challenging places in the world to make wine, for geopolitical and economic reasons as much as any other. Domaine des Tourelles is one of the oldest wineries in Lebanon, but is in the hands of a dynamic young wine-making team who farm organically and following biodynamic principles.
22. Last but not least, After The Clouds – all three of our bespoke-blended Cape wines are certified under the voluntary environmental Sustainability and Integrity scheme administered by the South African Wine & Spirits Board.
Port
23. Port, Sandeman's Twenty Year Old Tawny – Sandeman's, whose caped figure of "the Don" is still synonymous with port in English minds of a certain age, has been owned by the Portuguese family company, Sogrape, since 2002. They have invested heavily to raise Sandeman's to the top of the quality tree. Farmed sustainably in the stunning Douro Valley, a UNESCO World Heritage site whose hillsides are so steep the vineyards have to be worked and harvested by hand, the 20 YO Tawny won gold medals at both the Decanter World Wine Awards and the International Wine & Spirits Competition in 2021.
The wines featured here represent over 50% of all the wine we sell. I have always tried to choose wines from producers who believe in the good stuff as much as we do, visiting and talking to as many of them as I can. The effort to do better by our planet takes many forms. Asking questions, and making decisions informed by the answers, is something we can all do. If you're reading this, I hope you feel you know a little more, and can choose a wine from our list with more confidence. Find out more about some of our other suppliers here.