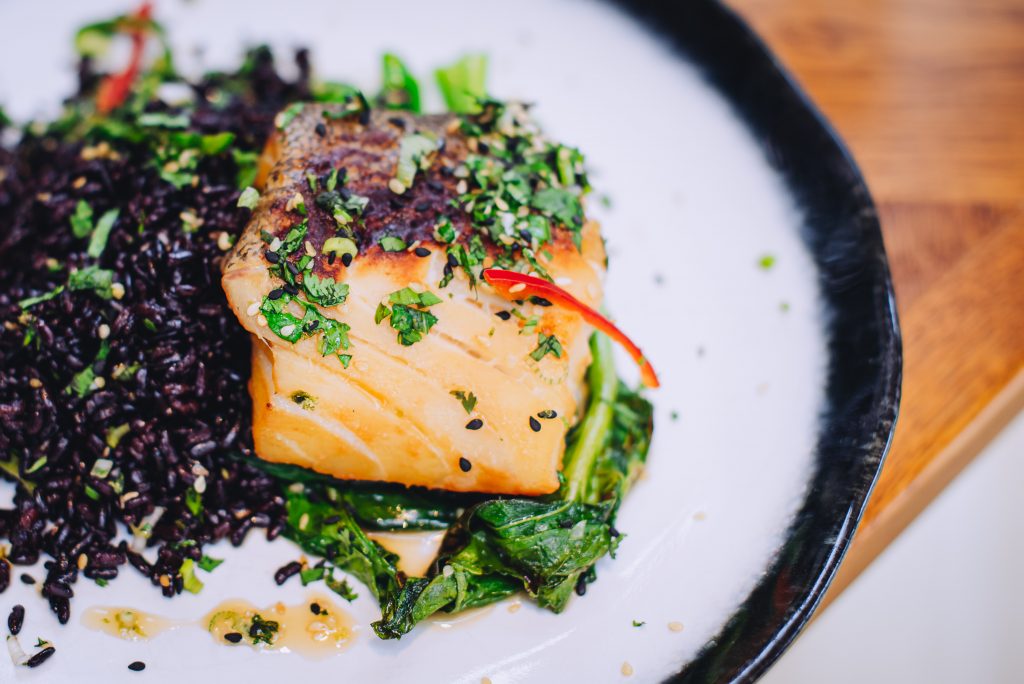 Here at Peach, we are incredibly fortunate to work with a huge number of businesses and suppliers who share the same values and sense of commitment to sustainability as we do. As you may know at Peach one of our core principles is 'Love Our Planet' and we try and ensure that this is at the forefront of everything we do. We work with our trusted suppliers and follow sustainability advice to ensure we are getting the most sustainably produced products around!
One of our suppliers that we have the pleasure to work with is Belu. Peach Pubs proudly serves Belu still and sparkling mineral water in every one of our pubs! Belu is a social enterprise, that gives 100% of their profits to WaterAid to help make clean water, decent toilets and good hygiene normal for everyone, everywhere. Due to stocking Belu, Peach Pubs alone have helped WaterAid to transform 189 lives worldwide with clean water in 2018. That's over three lives every week! Peach Pubs and Belu are supporting WaterAid to achieve Global Goal 6, of the UN Sustainable Development Goals 'Water and sanitation for all' by 2030. Every time you buy Belu, you're helping to transform lives worldwide with clean water.
Another brand that Peach had have the pleasure to work with and sell in their pubs is Cawston Press. Cawston Press prise themselves on their three main core values – good ingredients, good behaviour and good neighbours. They believe natural is best, so only used clean, natural press fruit, with no concentrates. The brand has made it their mission to solve the conundrum of packaging, which is why they only use 100% recyclable cans and tetra cartons and are continuing to search for netter, greener ways to do things. As well as this, the business believes they can be a force of good in the world, by donating lots of drinks to good causes and local charities and by giving their people time off to volunteer for charities of their choosing.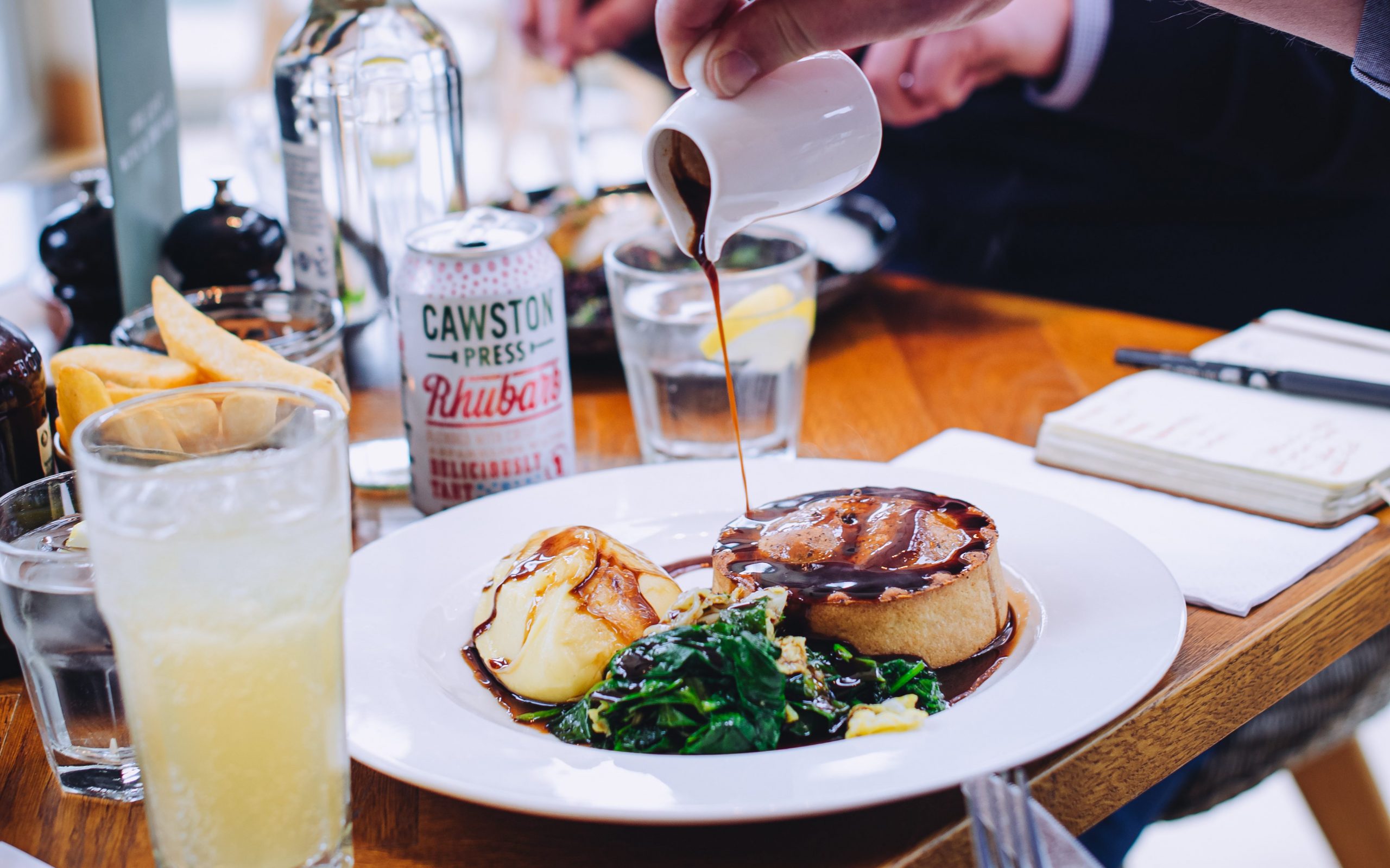 Here at Peach, we are always trying to reduce the amount of food and resources that are wasted, which is why we work with suppliers like Rubies in The Rubble. Rubies in The Rubble produce award-winning condiments, such as ketchup, mayo and relishes, using delicious ingredients that would otherwise go to waste – not because they taste different, but often because they're the wrong shape, size or colour. It is this that makes the business one of the pioneering voices in food sustainability and we are proud to stock Rubies in the Rubble ketchup in every one of our lovely pubs. Since starting out Rubies have helped save 351,600kg of delicious fruit and vegetables, 294,500kg of CO2E and 894,436 miles driven – an incredible achievement!
A guest favourite and one of the pioneers in the drinks industry is Fentimans. Fentimans produce premium quality drinks such as tonics, lemonades and ginger beers, using a botanical brewing technique that has been handed from generation to generation of the Fentimans family and it's this botanical brewing technique that sets Fentimans apart from other carbonated drinks! It is the Fentimans brand promise to deliver unsurpassed quality: characterised by a rich depth of flavour, silky mouthfeel, and luxurious body. This process starts by sourcing the globe for the finest natural ingredients/botanicals, such as sourcing pink grapefruit from Florida, elderflower from Europe and ginger from China. The brand ensures it uses natural ingredients and process to produce the best flavoured drinks and after all natural is better.
Why not partner your Fentimans tonic with one of Warner's Distilleries delicious non-alcoholic gin? Warner's believe that real tastes better. With 0% ABV and 100% natural botanicals, their Botanic Garden Spirits are the perfect non-alcoholic alternative to their sustainably crafted farm-grown gins. Warner's 0% gins are packed full of flavour and we love working with the brand and being able to sell their beautiful products in our pubs! Warner's stance on sustainability has been pinnacle to their success. With 90% of the brands ingredients sourced directly from their own farms, the business focuses on four main areas of sustainability – responsible sourcing, consumption & production, responsible waste management, environmental advocacy, and environmental stewardship. Is any wonder this amazing business won the Footprints Drinks Sustainability Winner in 2019!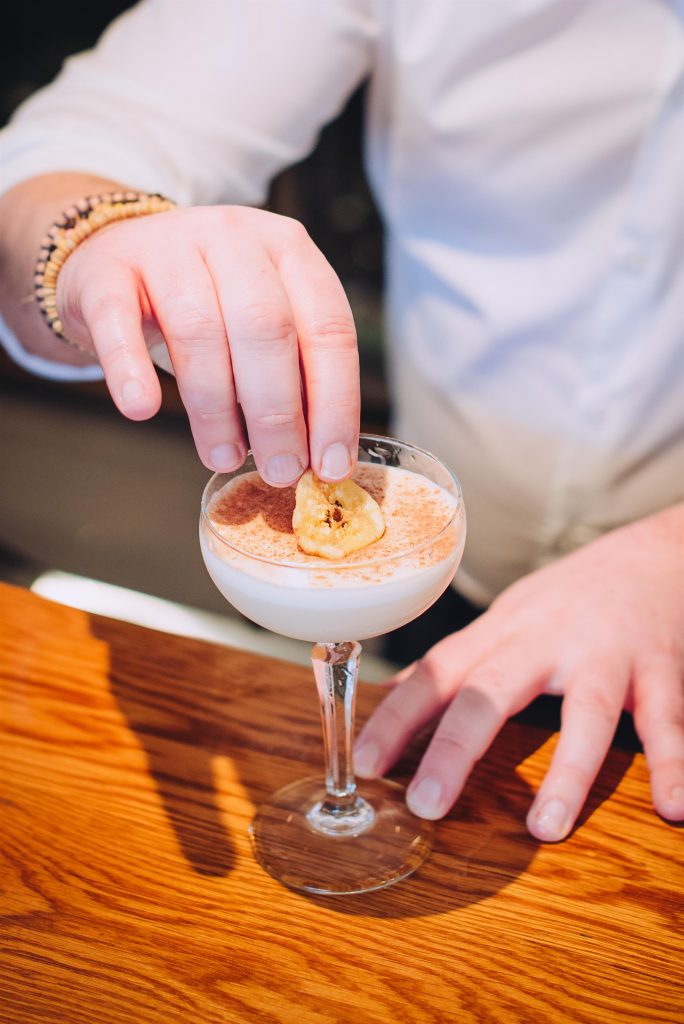 Another brand that we at Peach are fortune to work with (and is probably a few of your favourites) is Ketel One. Ketel One is a producer and supplier of premium vodka, that has over 300 years of expertise, starting in 1691. Ketel One is known for producing its Vodka using only the finest quality, 100% GMO-free Winter Wheat, grown naturally in Europe. This is one of the reasons why Ketel One is one of our favourite brands and why we use Ketel One in every single one of our beloved pubs. We love this brand, and we know you do too.
Discarded rum is used in all our pub's bars and in a range of cocktails. What makes Discarded rum so unique is that it's made using banana peels, yep that's right banana peels. Once extracted, Banana peel provides a fresh toffee note with a fruity balance whilst maintaining the foundation flavour of an iconic Caribbean Rum. The banana peel is recovered to dry out and ferment, before being steeped in alcohol for two weeks. The rum and banana peek extract are then joined together for another two days to complete the blending process. The Discarded banana peel rum is just one of the great products that Discarded have in its sustainability focused Discarded Spirits line up.
Here at Peach, we're always trying to improve our impact on the planet and working with our suppliers is key to this mission. We are incredibly proud and privileged to work with such amazing partners, that produce some amazing, high-quality, premium products and who's commitment to sustainability is aligned with our own. Peach Pubs are always looking for new ways to improve our sustainability and will continue to do so in the future!