Pubs make great coffee shops if the quality of the coffee and training is right. We've worked with premium supplier, Union Hand-Roasted, since their early days. Now celebrating their 20th year, their coffee remains superlative and ethically spot-on – they were the first foreign buyers to return to Rwanda after the genocide. They are also fanatical about training our teams and our barista scores are consistently impressive.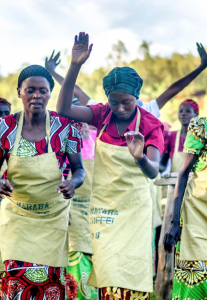 Union was founded on the ideas of challenging the norms and making a difference. The positive impact on their producer partners and the wider community is still at the forefront of what they do. After sitting back with a coffee (of course) to read their 2020 Annual Impact Report, it just shows how much can happen in a year. From Union's roastery in East London to coffee farms as far as Indonesia, their work extends around the world and affects hundreds of different individuals. "We're proud to have pioneered a sustainable trading model for coffee sourcing which has shaken up the system and continues to positively impact individuals worldwide."
They're making a difference each step of the way and want to share their amazing work with you.
2020 Highlights for Union 
Investing $2 million into coffee-producing communities
45% of their coffee was bought from partners of over 10 years and 67% from partners of over 5 years!
On average Union paid their partners 34% above the Fairtrade minimum price and 47% above the international market prices. Further emphasising their commitment to sustainable livelihoods and relationships.
If this wasn't enough, Union makes a strong effort to contribute to The United Nations Sustainable Development goals with their various projects. The goals they contribute towards consist of no poverty, gender equality, decent work, and economic growth, just to name a few. This illustrates how much of a mission-driven business Union is and demonstrates its passion for wanting to help positively impact society and the environment as much as possible. Unions projects are aimed to help their producer partners with challenges related to factors like clean water, deforestation, and improving livelihoods. The brand's projects consist of things like preserving wild arabica in Yayu, Ethiopia, which is home to the last remaining mountain forest fragments of wild Arabica coffee in the world, the Yayu Forest Biosphere, and has raised £34,000 through sales of Yayu Forest coffee and pumped this back into the local community. As well as, wellbeing community funding in Nicaragua, catastrophe fundraising for Huadquiña, Peru and so much more.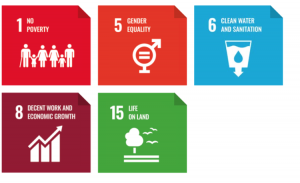 2020 was a challenging year for everyone. Throughout COVID-19 doctors, nurses, and hospital staff have been put under immense pressure to manage the all-encompassing task of tackling the virus. We all know how much coffee and can brighten up someone's morning or give people a reassuring boost. Union expressed their gratitude to those helping the effort, by donating enough coffee to make over 100,000 cups of delicious hand-roasted coffee to charities and key workers, mainly to the NHS, Great Ormond Street Hospital, and through FareShare. The business also donated hundreds of bags of coffee to individual key workers, to ensure many people could experience the joy of delicious coffee in this difficult time.
Union is a great team to work with, always delivering high-quality, delicious coffee for us to serve to our wonderful guests. We have no doubt that 2021 will be a great year for them, as they continue to work towards their goals and strive to Make Life Peachy.
Pop by soon for a delicious Union Hand-roasted coffee, enjoyed, even more, now you know the positive impact you're contributing towards. 
FIND OUT MORE ABOUT UNION HERE