We're on a continuous mission to Making Life Peachy – for our guests, team, suppliers and planet. This includes making sure we are sourcing our ingredients sus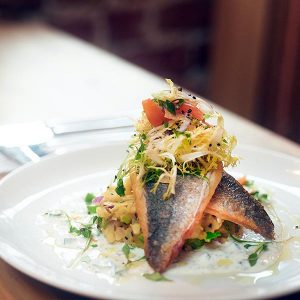 tainably and protecting the environment for future generations. We work closely with our valued suppliers, Direct Seafood, better known as seafood experts with a passion for fish! They believe in promoting wild – sustainable, or responsibly-farmed species, only shipping fish across the country if they are not available locally – minimum food miles means maximum freshness. Supplying our pubs with the best quality seafood, whilst recognising the need to maintain seafood stocks for the future.  
We're always seeking perfection. Changing with the season and sourcing fish direct gives us peace of mind when writing a new menu, with reassurance that we can be creative and sustainable with our seafood choices.
Direct Seafood have worked with a number of non-governmental organisations in both the wild and farmed seafood sectors. This has given us a deeper understanding into the importance of sustainable sourcing, educating our Chef's to ensure they recognise the importance of sustainable sourcing, and taking this with them throughout their career.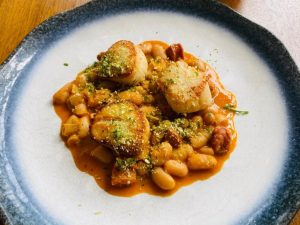 Whether it's the prawns in our prawn cocktail, or our seasonal special lobsters and crab in August, Direct Seafood help us source from the most responsible fisheries for each dish. This further allows us to trace the ingredients of our dishes back to the exact boat, fisherman or farmer that caught it, with evidence that the catch is in quota and was responsibly caught.   
Direct Seafood are BRC certificated which ensures quality management, ethical sourcing, traceability and transparency in the supply chain. However, there are similar certifications which can be seen in your local supermarket everyday which will guarantee you'll also source sustainably too.   
Sourcing seafood sustainably at home: 
Certification

Take more care when buying common

 fish such as cod, haddock, salmon, canned tuna and prawns.

 Like we do, ensure you only choose those that are certified 

 

Eat more variety

Try cooking and eating a greater range of seafood to spread the load, get creative! View our seasonal menus for inspiration for new seafood dishes and flavour combinations 

 

Educate

Working with Direct Seafood has taught us a lot, and we now work to pass on this knowledge through generations of Peach C

hef's

. 
Join us soon to enjoy one of our delicious seasonal fish dishes, with the guarantee you're being sustainable.