On a sunny Wednesday 10th May, myself and a small Peachy team were honoured to be making our way to visit one of the top winemakers in the UK – Nyetimber!
Driving into the estate, it was immediate to see the presentation and attention to detail within the surroundings, and the room where we were to be based. was set beautifully. Brand ambassador Sophie, got straight into explaining all about the land and it's history, and the building in which we were being hosted was one of the oldest on the estate, a grade 2 listed building, re-built using wood from 1450, especially to hold events and tastings.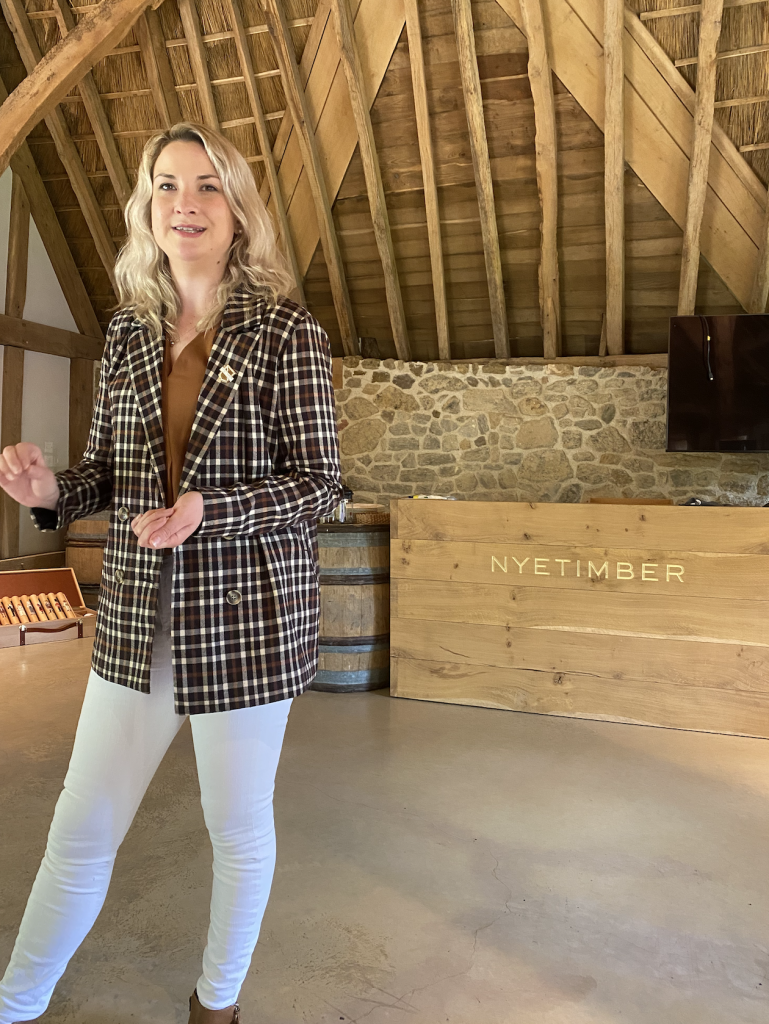 The History of Nyetimber
Sophie, took us through the last 937 years, right back to 1086, in the Doomsday Book, where the first mention of the vineyard can be found. Little did I know, but in fact it was King Henry VIII who gifted the land to Anne of Cleeves all those years ago, yet it wasn't until 1988 when the land became a vineyard, when an American couple decided to plant the first vines.
As to be expected, the couple were branded as "crazy", when deciding to plant vineyards, being told that Chardonnay just wouldn't ripen in the UK climate. Refusing to listen, in 1988, the first Chardonnay vines were planted in England, and subsequently the couple went on to plant Pinot Noir and Pinot Meunier.
In 1992, the first vintage Blanc de Blanc was produced. Continuing on an upward trajectory, their second vintage, a Cuvée, went on to win a medal!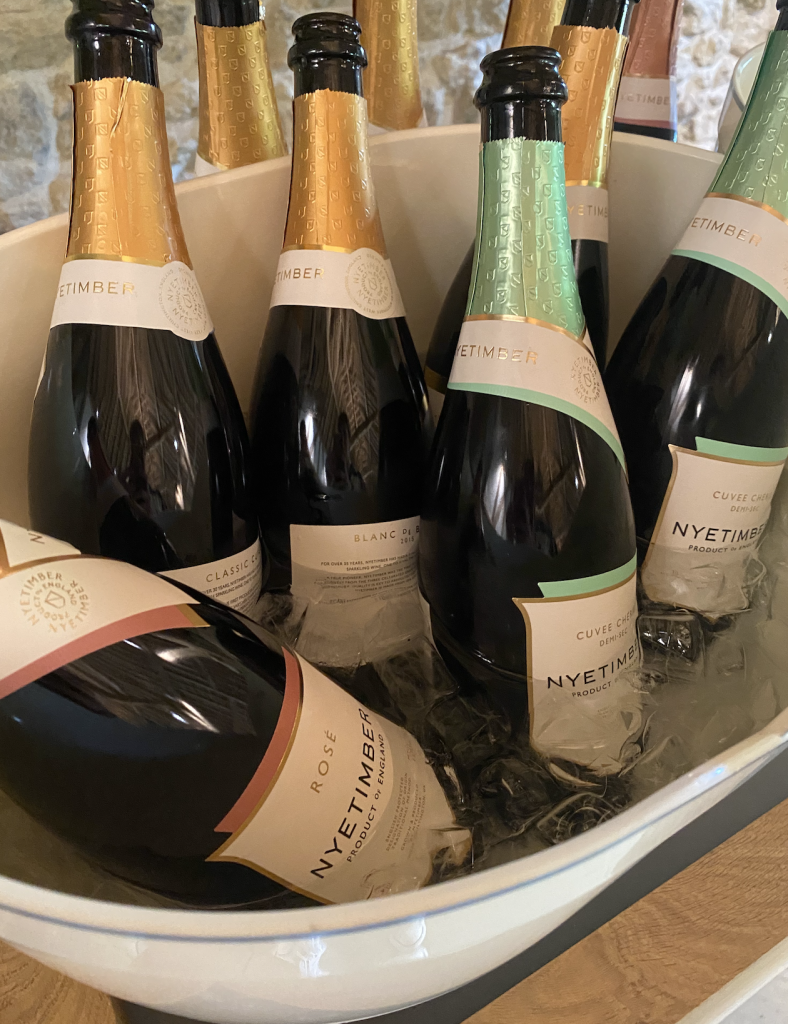 A Joining of Forces
In 2006, the vineyard was purchased by the now owner, Eric Heerema for £7.5 million. With ambition to grow the business, the site expanded from 14 hectares to what is now 350 hectares! Being a passionate wine lover, he knew from his first sip that Nyetimber would be capable of rivalling some of the top sparkling producers and began his journey of establishing Nyetimber in the market.
In 2007, after trying a bottle gifted to them, Canadian winemakers Cherie Spriggs and Brad Greatrix sent an email to Nyetimber asking to join them on their journey. Three weeks after introductions to Heerema, the couple landed in the UK and started work at the vineyard. Since their arrival, every vintage has won an award, and in 2018 Cheryl was awarded best winemaker in the world, the only person to have won outside of champagne, and only female to have ever taken the crown. And in 2019, the 2003 Classic Cuvée, beat Bollinger in a blind taste test, to be named the best sparkling wine in the world.
The Process
With quality at the heart of everything they do, and an undimmed devotion to perfection, they produce using only 100% state owned fruit, meaning they have complete control, without any need for compromise. All 11 vineyards are south facing and sheltered from coastal weather, and on chalk or greensand soil, the climate makes for perfect growing conditions. But, knowing full well that the climate would bring challenges (what sparkling region doesn't have them), and chardonnay's vulnerability to frost, "frost busters" ensured the vineyards were warmed just slightly, to reduce any risk of damage to the buds.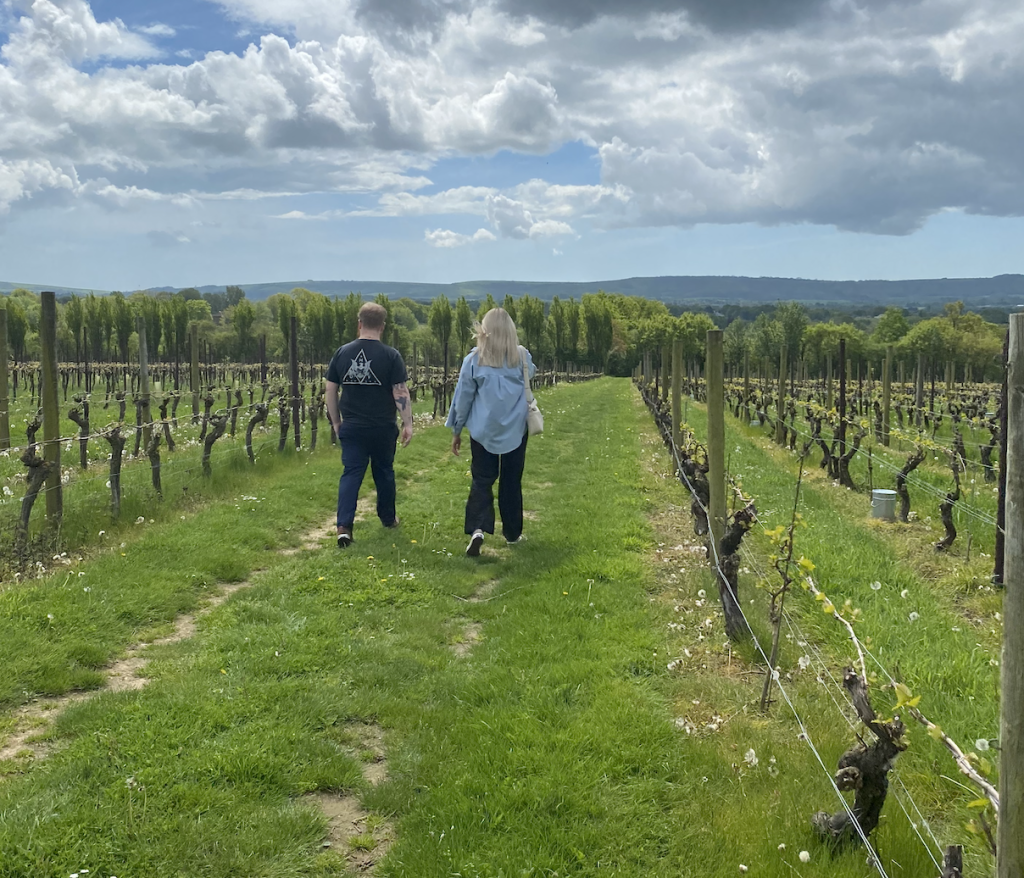 After an introduction, Sophie and Thomas took us out onto the vineyard, where we saw the lengths the team go to in producing their exceptional wine, focusing only on sparkling and quality, quality, quality! Harvesting in October, and pruning by hand, ensures only the highest grade of grapes are chosen, and by using the same group of pickers every year, they ensure their standards of only taking top-quality grapes are met.
Picking is done in sections, and the fruit is picked, stored and formed in "parcels". Having 104 parcels allows the winemakers to blend the best quality wine, and requires huge investment and storage. Sophie went on to tell us that the vineyard won't look to turn profitable until at least 2030!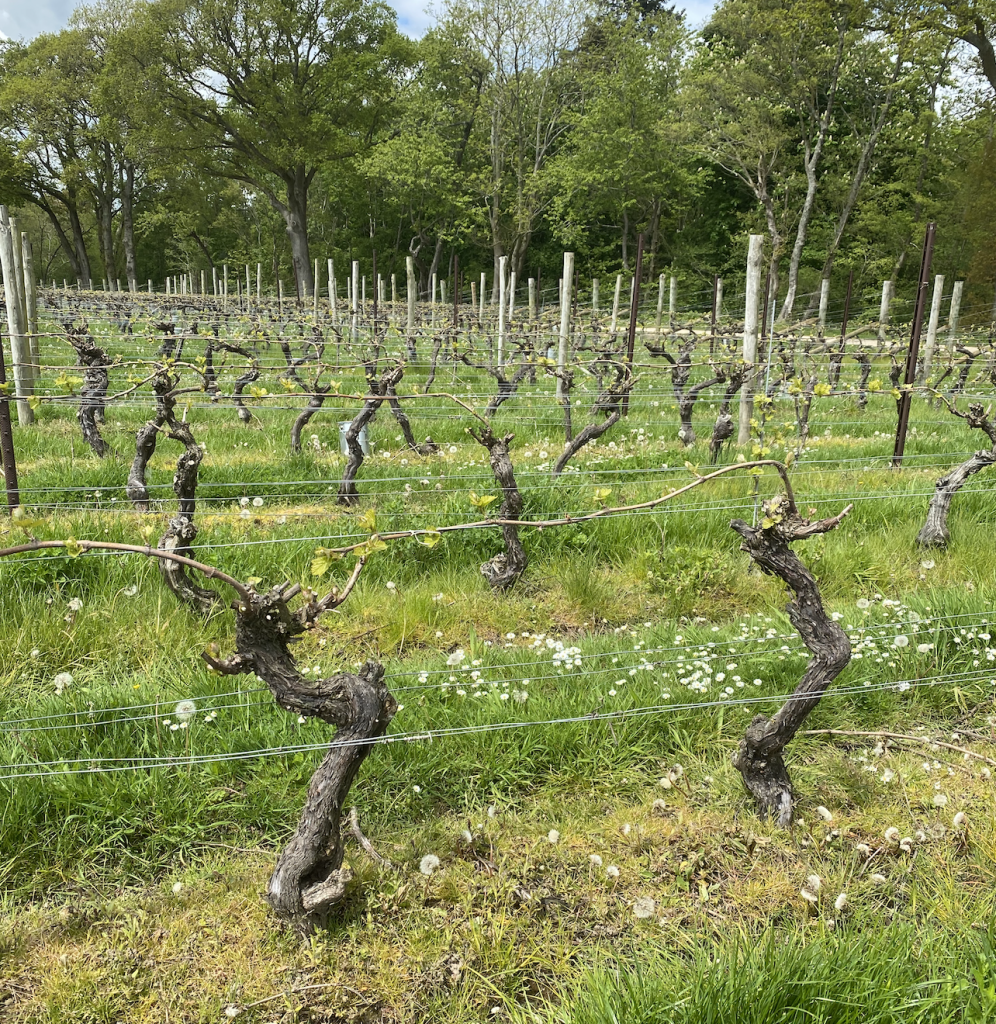 Obsession with detail and comes hand in hand with wanting to produce the best quality wine, and with reputation being everything, the team took the decision in 2012 to not pick a single grape due to there not being a single vine that met their excellent standard. Instead, that same year, some of the older vines that were becoming more susceptible to disease, yielding less and giving too much of a complex flavour, were replanted.
The Pressing Centre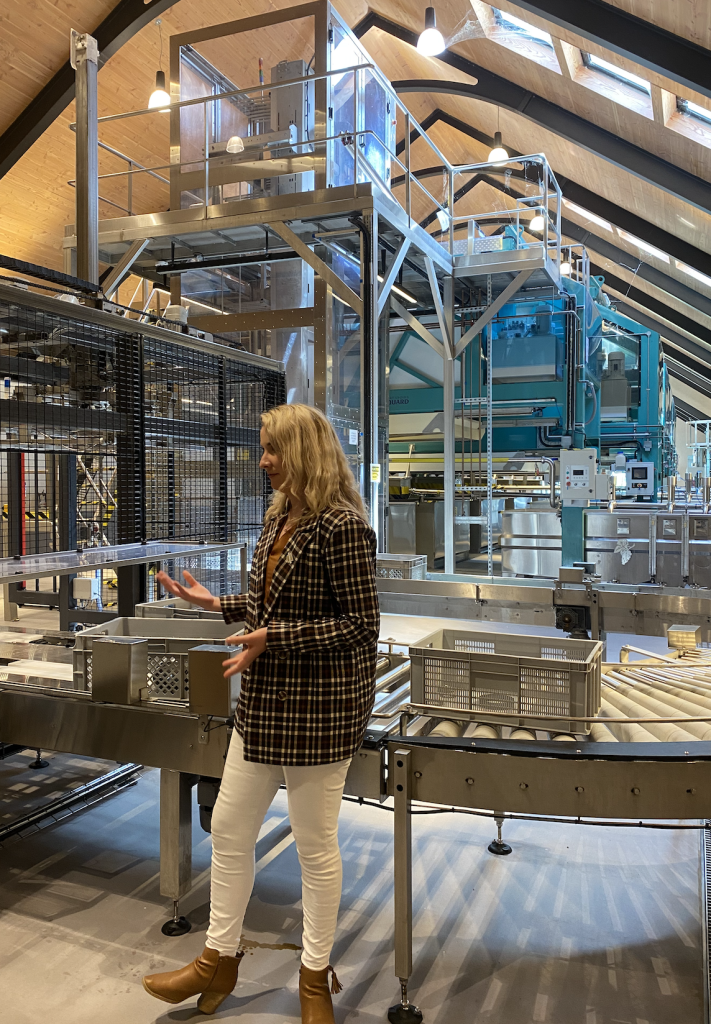 Once picked, the grapes make their way to their state of the art pressing centre. It was like walking into a lab! With a capacity to press 110 tonnes a day, the grapes travel less than two hours to make their way to the site, and are loaded and pressed as quickly as possible from picking – to ensure maximum flavour. Loaded into 15kg containers, the fruit is leaf picked, before making it's way through the gravity-trained winery. Grapes are pressed using copper presses (the Rolls Royce of the wine pressing world), with grape waste being pushed out and used as fertiliser.
With full transparency of every blend, we learnt that every bottle is labelled with a unique number on the back, which can be searched on their website to find out exactly the make up of that particular batch. Just fascinating level of detail!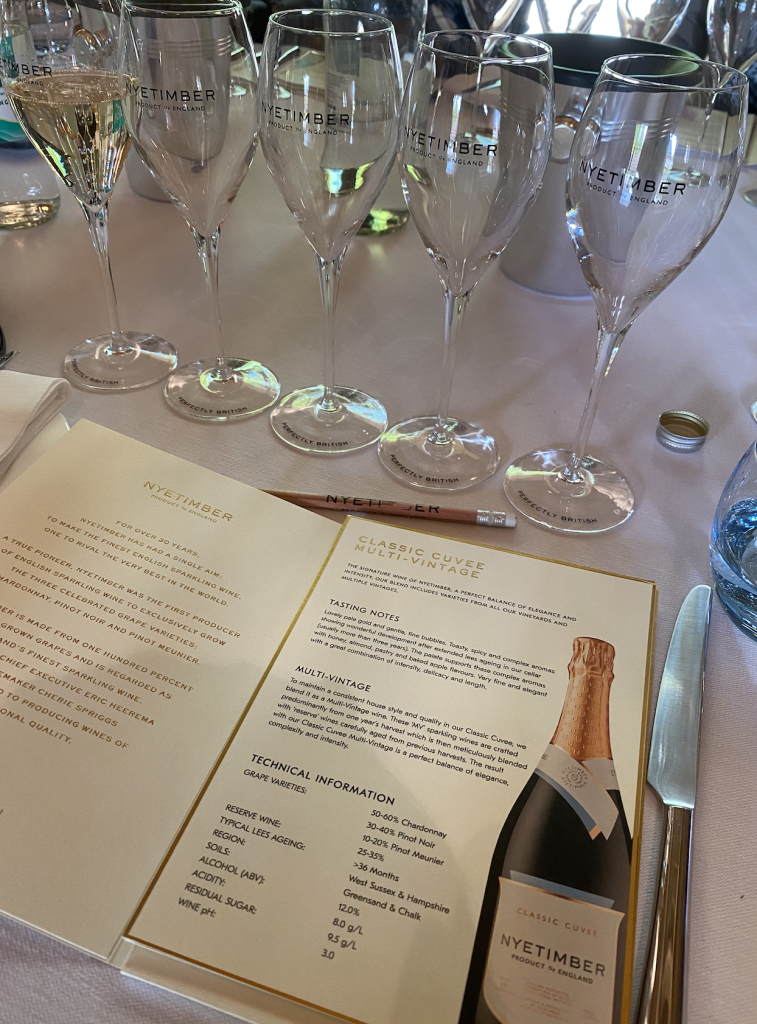 Our Tasting
During our trip, we had the honour of tasting through the range, from the exquisite 1086, to the Cuvée Chérie, Demi-Sec, the Blanc de Blanc, Rosé, Tillington and not forgetting our go to – the Classic Cuvée. All exceptionally good, yet different in their own right. We were served a beautiful lunch, and we were truly looked after by our hosts Sophie and Thomas.
Nyetimber sparkling really does rival any sparkling, so when you visit this Summer, try a glass of yourself! We're sure you won't be disappointed.