Whether it's to do good for the planet and reduce food miles, support British farmers or eating seasonally, we all know how important it is to serve the great produce available to us. From the earliest asparagus, to British strawberries, Jersey Royal potatoes, heritage tomatoes, chicory and roasted roots, we're proud to serve the good stuff, when it's at its best.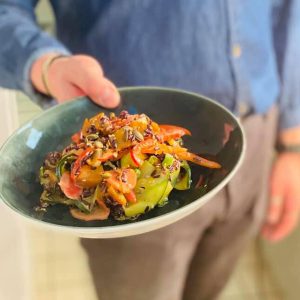 As the seasons change, so does our menu, and our specials change daily to really showcase what our suppliers are growing. We're proud to be able to say that 75% of our menu uses British produce, and a further 20% comes from Europe. Only a small percentage of our ingredients comes from elsewhere in the world.
Balancing a menu with interesting flavours, and sometimes using produce that comes from further afield is inevitable, but at Peach, it's important that everything we source, is done so ethically, with as little impact on the planet as possible. The carbon footprint of asparagus flown from Peru for example, can be eye-wateringly high! With the Spring menu just around the corner, I wanted to investigate the source of our mangoes, pineapples, passion fruits and avocados.
We've been working with our fruit and veg supply, Reynolds, since the beginning, and they are committed to delivering produce that has been sourced in an ethically responsible manner. Sourcing from the UK and globally, it is important all their partners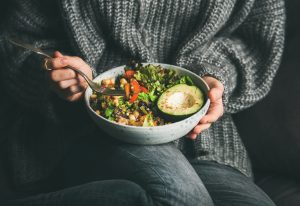 follow the strict controls to minimise the impact on the local environment and protect the welfare of team. Ethical audits, certifications and food accreditations ensures all growers operate in a sound ethical manner.
When looking at our the exotic fruits on our upcoming menu, it was reassuring to learn that the pineapples we use are sustainably grown standard and are sea freighted to minimise Co2 impact. The avocados are sourced from many farms, but all with relevant policies in place to cover modern slavey and environmental impact, and again are sea freighted. Passion Fruits are normally from Kenya and again sea freighted, with all growers working to Global GAP procedure which covers ethical practices. Mangoes are too sourced from suppliers certified against relevant accreditations to obtain Approved Supplier status. Regular supplier audits ensure compliance with a number of fundamental prerequisites for supply.