At Peach, we take the quality, provenance and production behind everything we serve seriously – and our wines are no different. Our list changes twice a year, and below we're taking you through some of our current favourites.
From sun-kissed vineyards to the artistry of wine-making, raise a glass and celebrate summer with a rosé, a white or a light red.
Join us and uncork your curiosity!
ROSÉ
Organic Rosado, Spain
A new one on our list – a Spanish rosé made from well-ripened Garnacha grapes – the result? A bold raspberry-pink hue, looking fabulous in the glass.
Grapes are harvested at night to create a well-balanced fruity wine that is dry with hints of red cherry and strawberry, perfect for drinking alfresco.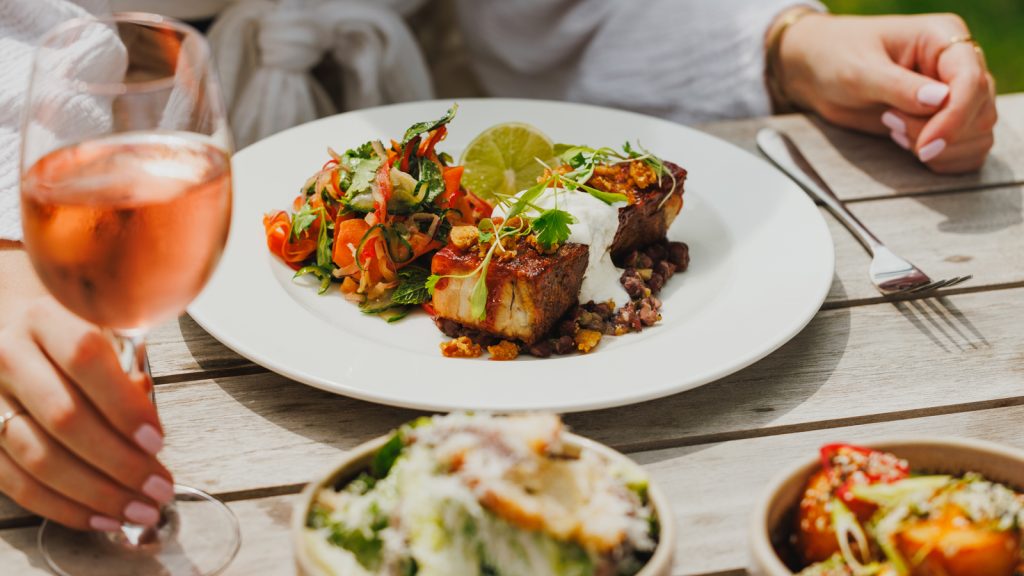 WHITES
Chenin Blanc, After The Clouds, South Africa
This white South African wine is blended exclusively for us! You can read more about the journey here.
With a touch of richness, hint of apple, and floral notes, this citrusy Chenin is perfect with a board of British cheese.
Picpoul de Pinet, Carte Noire, L'Ormarine France
A refreshing Picpoul, all the way from the flat plains of South-West France.
Juicy stone fruit, with a lemon zing, great with a small plate of Adriatic Anchovies, or our Pan-fried Sea Bass – you can almost be transported to the Mediterranean.
Chardonnay, De Loach, Sonoma, USA
Handpicked grapes and fermented to perfection – create a crisp and well-crafted Chardonnay.
Aromas of honey, vanilla and pear give this golden Californian wine a rich and creamy texture.
Its balanced flavours make it ideal if you're enjoying our Free-range Chicken Schnitzel or our Daily Market Fish.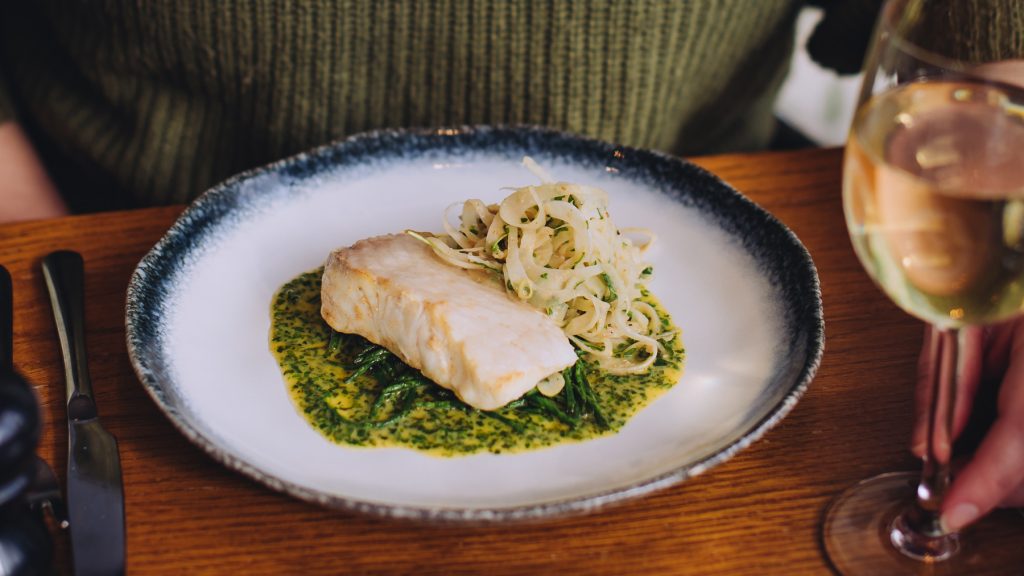 REDS
Monastrell, Molinico Loco, Murcia, Spain
Elegant soft tannins, ripe red plum and cherry notes, give this vibrant Spanish red a delicate fruit finish. If you like a dry and bold flavour – give this a try.
With hints of black and red fruits, and an oaky finish this red is great if you're looking for something lighter than a Rioja – try it with one of our British grass-fed Aubrey Allen Steaks. Discover more about Aubrey Allen by clicking here.
Merlot, Excelsior, Breede River Valley, South Africa
A slightly softer red wine that still brings a dry fruity undertone.
The local land conditions from Breede River to Robertson valley draw spicy notes with each sip! It's a great choice if you're enjoying with a Gastropub classic such as our 14-hour Braised Beef & Ale Pie.
Primitivo, A Mano, Puglia, Italy
Can you believe the vines used to grow the grapes for this Primitivo are between 70 and 100 years old. They have low yields, which makes for a great concentration of flavour.
With a deep red colour, and aromas of blackberries, cherries and a hint of spicy cocoa, it's a perfect choice if you're looking for a full-bodied Italian red wine.
These are just some of our sustainable favourites available on our menu. You can enjoy any of these delicious wines, plus more right now… Why not try something new next time you're in one of our pubs?
Explore our pubs by clicking here, and we'll see you soon for a glass of wine soon!