We can all agree that strawberries are the epitome of a British Summer. As we enjoy the arrival of the warmest season that is guaranteed to bring lighter evenings and alfresco dining, we also bring succulent, English grown strawberries of the highest quality, to our specials boards.
English Strawberries from Newlands Farm, Kent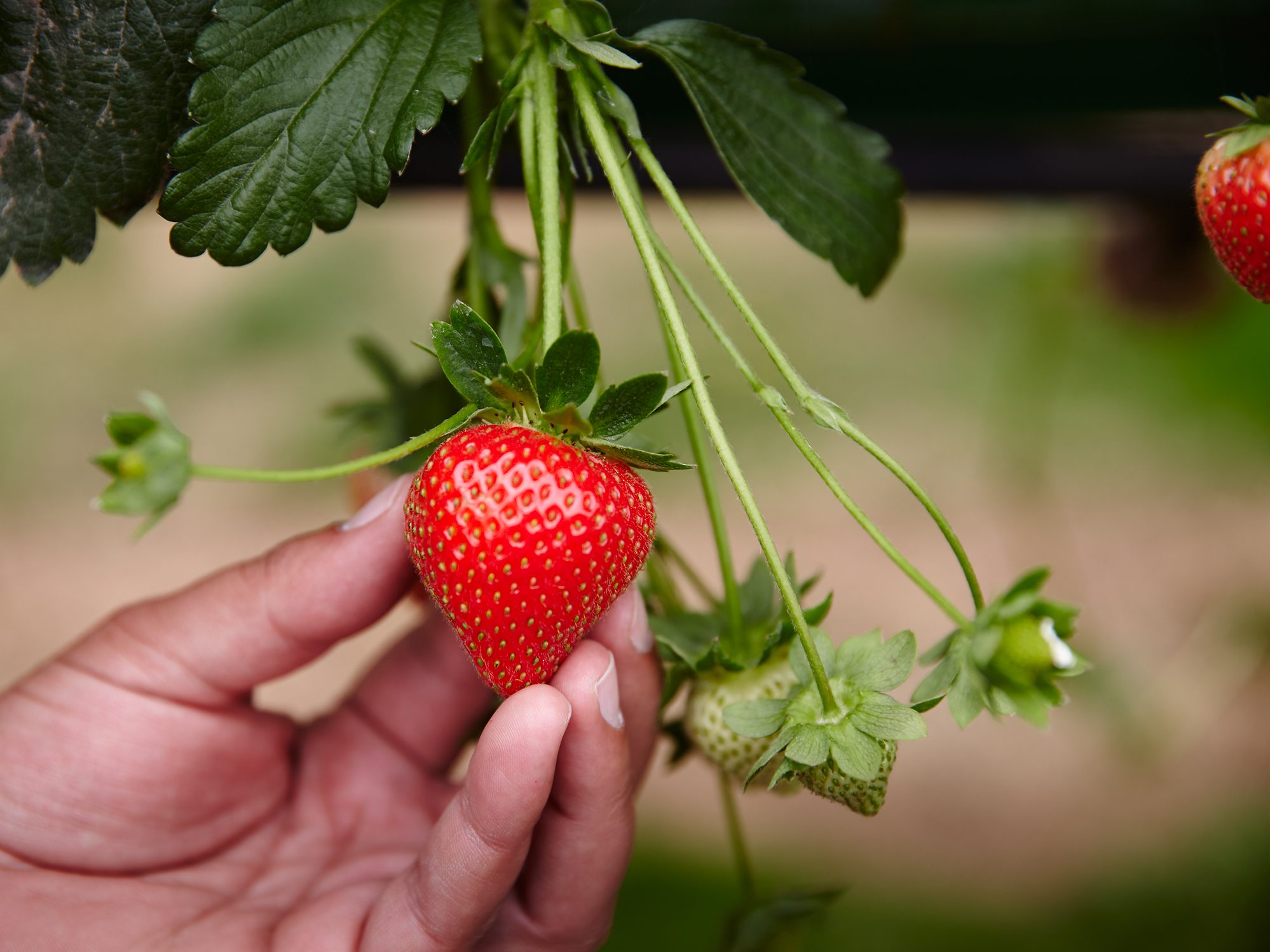 This year we've sourced our English strawberries from Newlands Farm in Kent. For over 130 years, the Boucher family have been farming, and for the last 50 years Hugh Boucher has been growing strawberries. As well as delicious strawberries, the Newlands Farm also grow apples, blackcurrants, and pears.
His wife Fiona, and her family, have just celebrated 125 years of growing strawberries in Mereworth – just an hour down the road. Her sister now runs the family farm, which just happens to supply all the strawberries to Wimbledon.
The family carefully select their strawberry varieties based on their flavour, yield, and beauty. They grow a variety of strawberries including Driscoll's Zara (which you'll find in our pubs all July), Vibrant, Malling Centenary, and Sonata.
Across the 18 acres of Newlands Farm, 250 tonnes of strawberries are grown each year. They supply everything from the big supermarket chains like Sainsbury's to local shops such as Doughty's butchers, and online farmers markets.
Sustainable Agriculture
Like us, Hugh Boucher, and the wonderful team at Newlands Farm take their responsibilities to the environment very seriously. They are LEAF assured, which shows their commitment to promoting sustainable agriculture, food and of course, farming.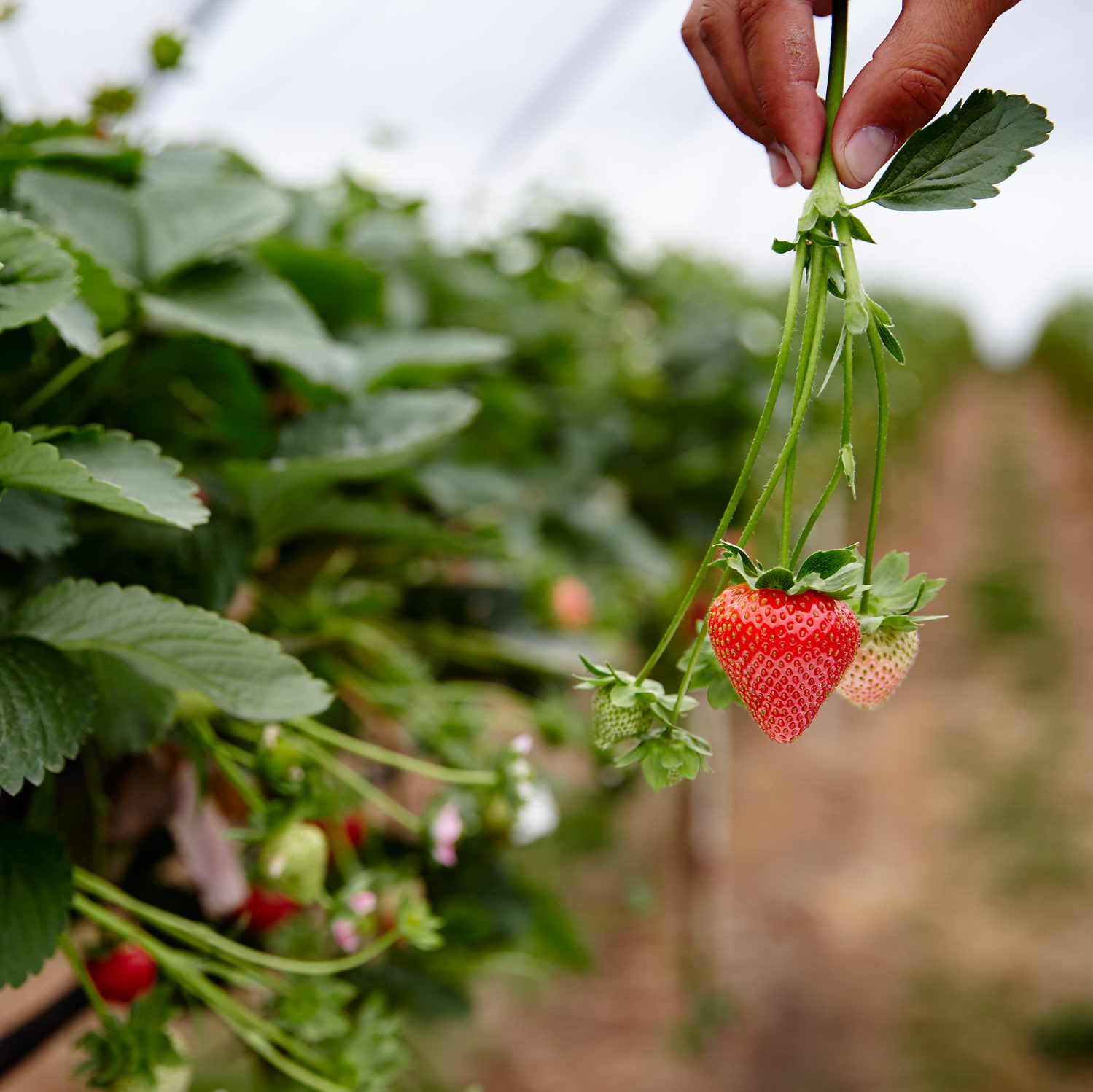 To maximise the environment and provide protection to not only the fruit, but the pickers too. The strawberries are grown in polytunnels, on raised tables, so that they can be picked at "nose height". The summer sun can shine down and the leaves remain upright and firm – meaning the strawberries are easier to pick.
Their goal is to produce a British strawberry people want to eat, and it's always quality over quantity! They plant and pick, in stages to reduce food waste. This also ensures the strawberries keep their sweetness. It also means they give off the familiar delicious scent that makes people smell them and remember a summer full of flavour.
In our pubs, this July
We can't wait to have the "berry best" English grown strawberries in our pubs, deep in flavour, delightfully juicy, and sweet. You'll find a different dish in every pub, so take a drive out this July, and vote for your favourite.
They were crowned Kent's tastiest strawberry (and we can taste why), but don't take our word for it. Find your nearest Peach Pub and enjoy a delicious serving of Newlands Farm strawberries in the British sun this July.