The Christmas season brings with it the chance to decorate our spaces and create a beautiful festive atmosphere for our get togethers. Kim Whitfield, from Decor, shares some of her top tips and some of our favourite suppliers to inspire you to make the season stunning.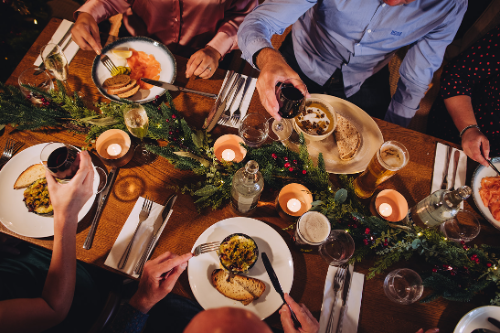 Food and drink are the real heroes of the period, and dressing your dinner table (tablescaping), is a perfect way to get everyone in the right mood. The right lighting helps with atmosphere so don't forget to add candles to your table, everyone loves a softly light table, and at Peach, our dining tables have tealights on during the evenings to give a cosy glow. We buy from a few different places to suit the different styles of our pubs, including Graham and Green, Grand Illusions and Nkuku – all offer beautiful tealight holders to dress your tables.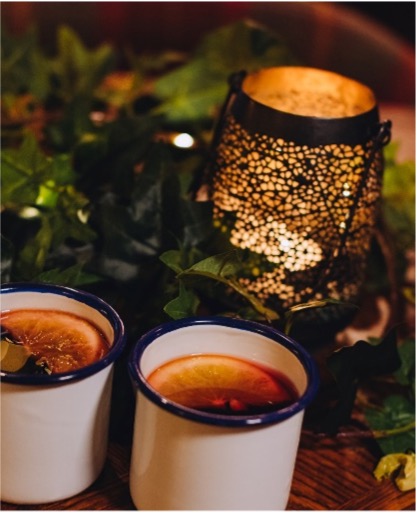 Use seasonal greenery for a big impact, look out for fir, ivy and holly garlands. Add them to banisters, shelving and mantelpieces to really spread the decorations around your space. Sarah Raven also has a nice selection of festive foilage.
We like to encourage individuality, and that comes through in decorating the pubs too. Get creative and show your personality around the home. Christmas hats on pub mascots and festive animal displays are a plenty!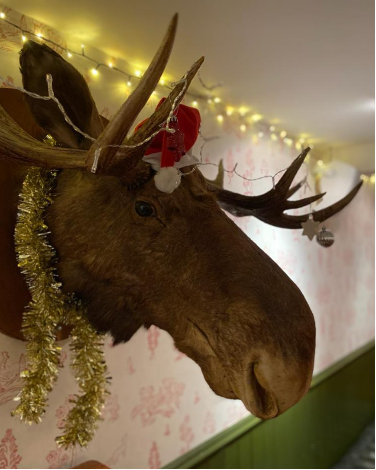 We're very fortunate that our pubs are full of character, and when decorating your home, keep in mind the style of your building. For us, as most of our pubs are historic buildings, we tend to stick to the traditional styles, something to suit the charm of the building. Lots of reds, greens and golds.
And it wouldn't be Christmas, without a well-decorated tree. Buy real, and source locally to reduce your carbon impact. Don't forget a real tree can be useful once Christmas is over too; using the logs to keep your fires burning, or as home for bugs and birds in the garden. Lots of local authorities and charities often offer collection and chipping services too – so make sure you know how you'll dispose of yours once the season's over!