Dover sole is the Rolls-Royce of British fish. Caught for us by Cornish day-boats, and expertly cooked on the bone with brown butter, capers and new potatoes — it's a bona fide treat.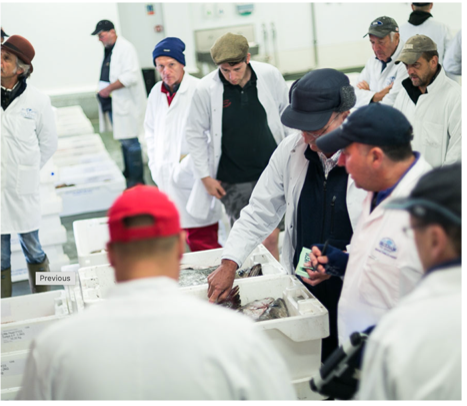 We're honoured to work so closely with our fish suppliers, meaning we can source sustainably, and provide native fish and seafood in season. Day-boat sourcing means fresher fish, which is fully traceable from the moment it's caught, to its arrival on your plate.
The Ocean Fish fisherman, many of whom have second jobs, let the tide decide what time of day, or night, they take their boats out in the pursuit of the daily catch. They often head out in small groups and stay out at sea for a few hours. Their fishing heritage dates over 400 years, and their knowledge and expertise mean they know the seas like the back of their hands and know exactly where to head once they leave the Cornish coast. Founder, Edward Lakeman, learnt the ropes of fishing from his Grandfather, and keeps the family-heritage and local fishing tradition alive in the business to this very day.  With a fleet of eight fishing vessels and state of the art processing facilities, they really do deliver of quality, and are one of the best suppliers in the UK. They process their catch within 48 hours, with over 60% produced within 24 hours, before delivering to our pubs, to serve every weekend in January. The meat is packed full of flavour and arriving fresh really is what makes British seafood the best!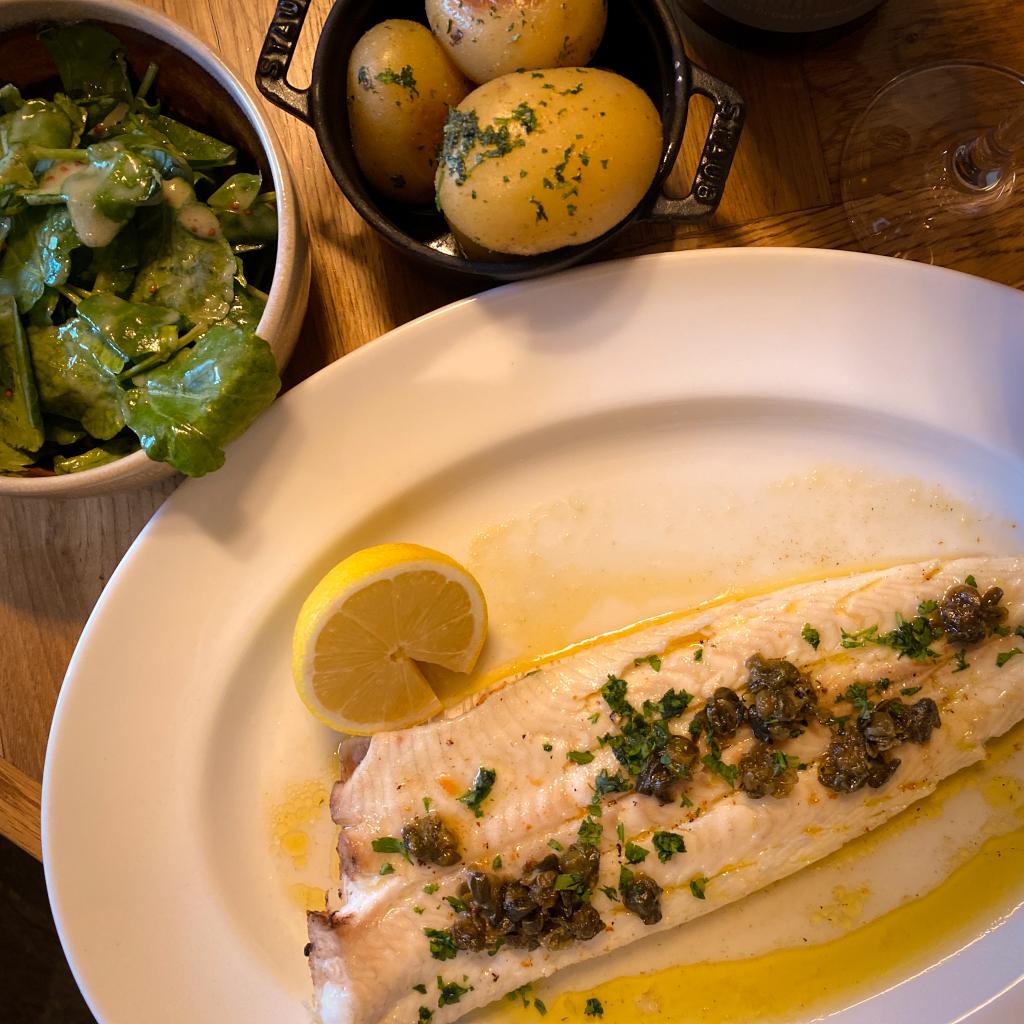 Ocean Fish are accredited by the Marine Stewardship Council, members of the Cornish Sardine Association and engaged in the Responsible Fishing Scheme. They also work with the Seafish Authorities around sustainability prioritisation. Their passion for a sustainable future and their commitment to long term vitality of the world's oceans makes for a Peachy partnership.
Join us this January as we serve Cornish Dover Sole, Caper Brown Butter, Rocket & New Potatoes. Go old-school with a pairing of Chablis from Domaine de l'Enclos or put your trust in our delicious Wine of the Month, Gavi di Gavi from La Giustiniana. After all, we all need something to look forward to in January, don't we?
Book in any Thursdays, Fridays, and Saturdays until 5th February.
Once they're gone, they're gone!