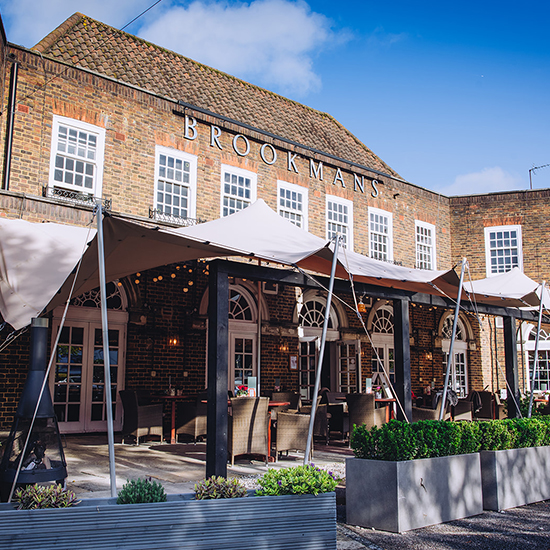 Nestled in the heart of Brookmans Park, Hertfordshire, Brookmans is a great gastropub to enjoy quality food and drink in stylish, relaxed surroundings. With a brilliant atmosphere and new General Manager at the helm, Mitch and the team ensure every visit is perfect.
Behind its grand neo-Georgian front lies a welcoming island bar serving great coffee, cocktails and wine from award-winning producers. Delicious, fresh, seasonal food is on offer daily from breakfast to lunch and dinner, in the elegant eatery that buzzes with the sound of happy guests and clinking glasses. 
Towards the back of the pub, a lovely garden room opens onto a spacious terrace, comfortably decked out with sofas and chairs, that's set to come into its own with summer on the horizon. There's also a private dining room that's beautifully decorated making it both a secluded spot to work from as well as the setting for memorable parties and celebrations.
These aren't the only reasons to come to Brookmans or try it out if you haven't visited yet.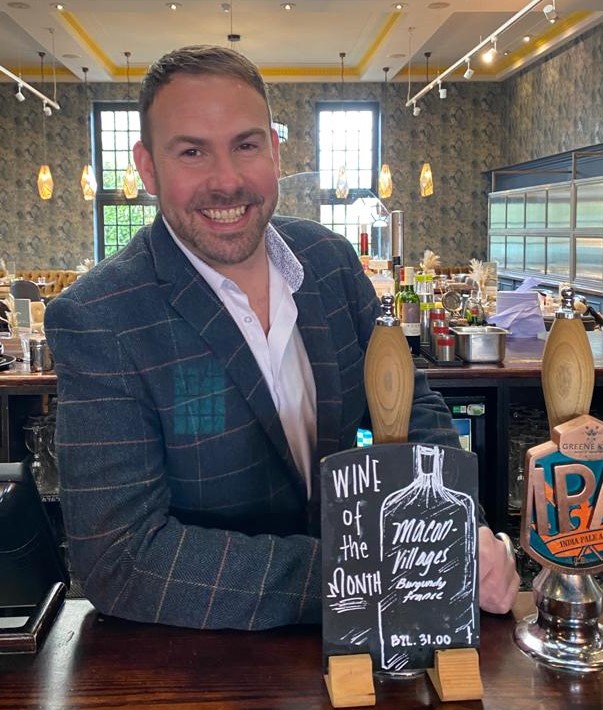 New general manager Mitch Brummitt is there to bid everyone a warm welcome and ensure a good time is had by all. Hertfordshire born and bred, Mitch has hospitality running through his veins. His family were proud owners of a group of great bars, restaurants and night clubs across London and the Home Counties. He's also run independent pubs and boutique late-night venues, making him a consummate foodie and host.
He's joined in the kitchen by new head chef Tom Brown, who did a stint at The Farmhouse at Redcoats before running the kitchen at the Manor of Groves Hotel in Sawbridgeworth. His food is inspired by his love of travel, especially to Maine for lobster and Spain for fish, seafood and spice, making for great, flavoursome dishes at Brookmans.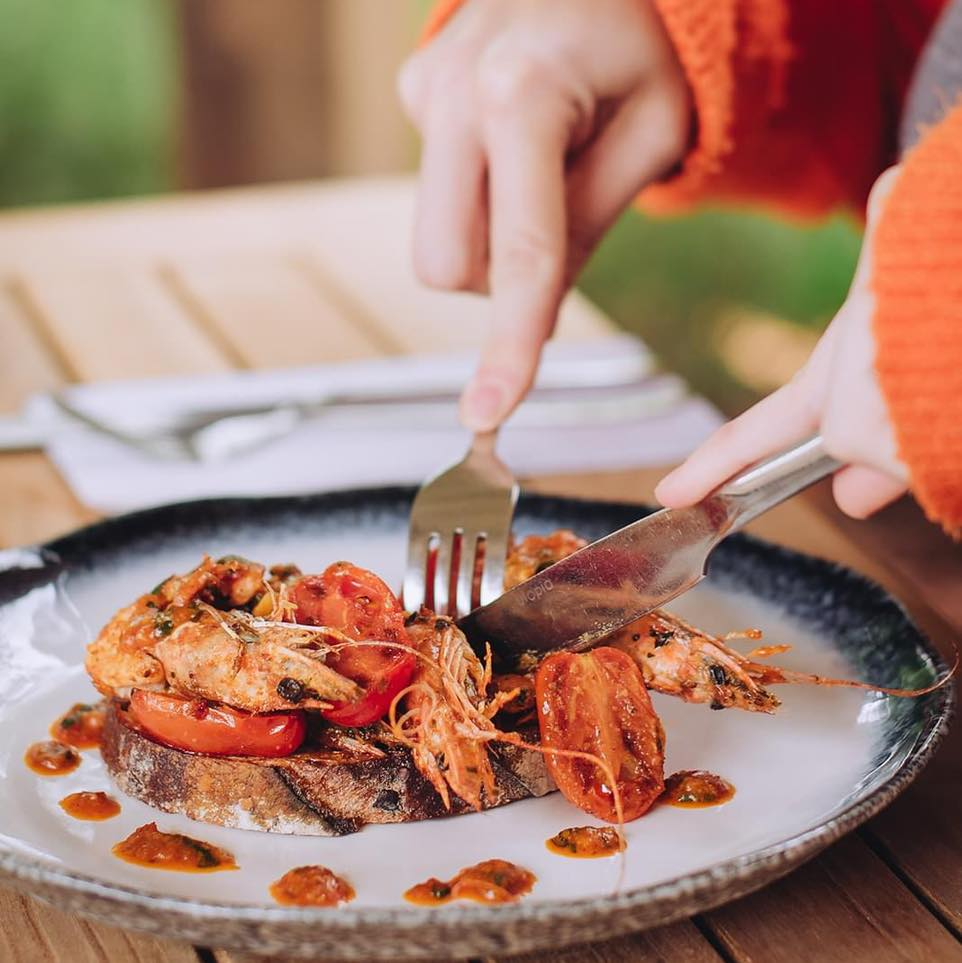 On the new spring menu, enjoy garlic and paprika king prawns with Isle of Wight tomatoes and toasted sourdough, or free-range chicken schnitzel with garlic and parsley butter, rocket, parmesan and fries (which always fly off the pass), to classic fish pie and amazing Aubrey Allen steaks, everything is freshly made with the best ingredients Tom can find from ethical producers.
Sourcing only the good stuff, you can also enjoy British coppa, hand-picked Devonshire crab and daily market fish, alongside Cornish lamb, spring greens, and for the next six weeks, English asparagus graces the specials board. Tom is serious about Sunday roasts, too, and each week prepares at least three choices, as well as a varied selection of superb daily specials using seasonal produce.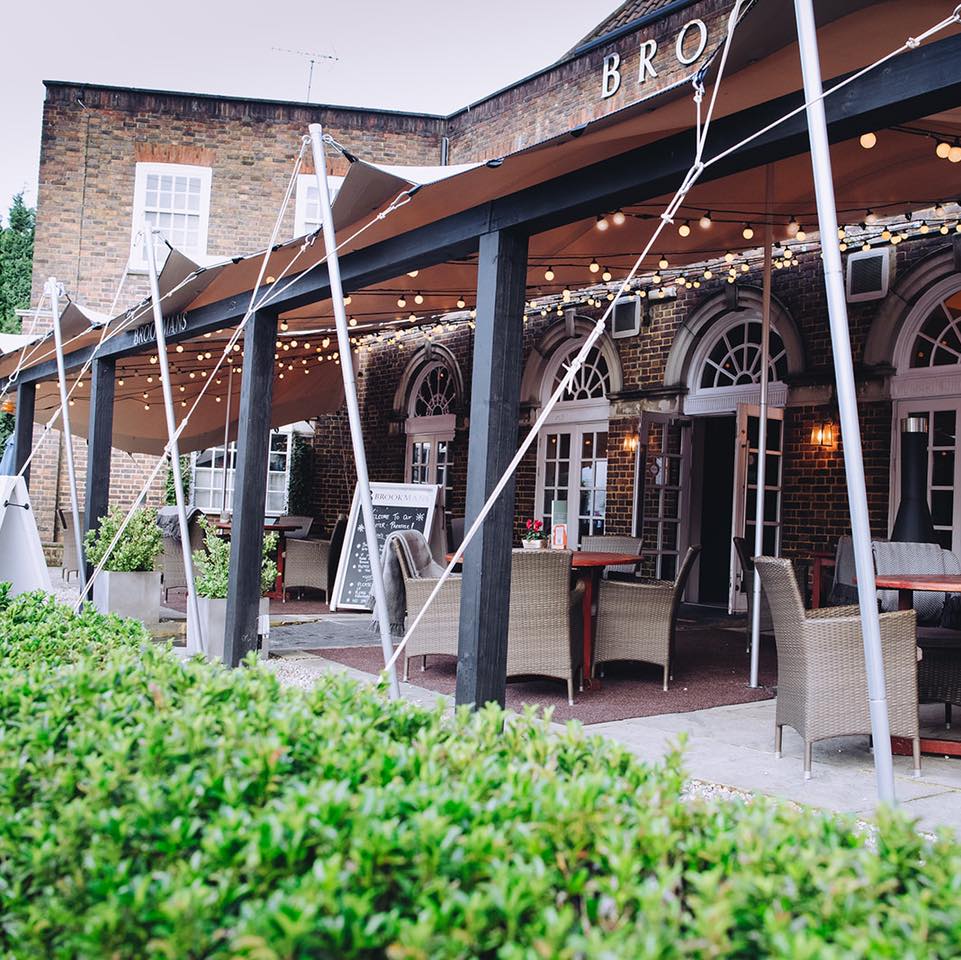 Between them, Mitch and Tom make Brookmans one of the best places around to enjoy warm hospitality and superb food, in the surroundings of a great pub. Come and see them soon at Brookmans in the heart of Brookmans Park village, Hertfordshire.