At Peach, everybody counts. From the wonderful front of house team in our pubs, to the busy-bees in the background, we continually support each other and create a Peachy place to work, learn and grow. With National Hospitality Day coming up, we wanted to celebrate some of our Peach heroes and their journeys with us.
But first – What is National Hospitality Day?
National Hospitality Day is a nationwide celebration of our brilliant and resilient sector, the people who work within it, and the suppliers that support them.
If you've been to one of our pubs, you'll know just how hard our team work to not only serve you the good stuff, but create a warm welcome, host it like their own home and make sure our guests leave eager to visit again.
We took a moment to catch up with some of our team and get their thoughts on being part of Peach…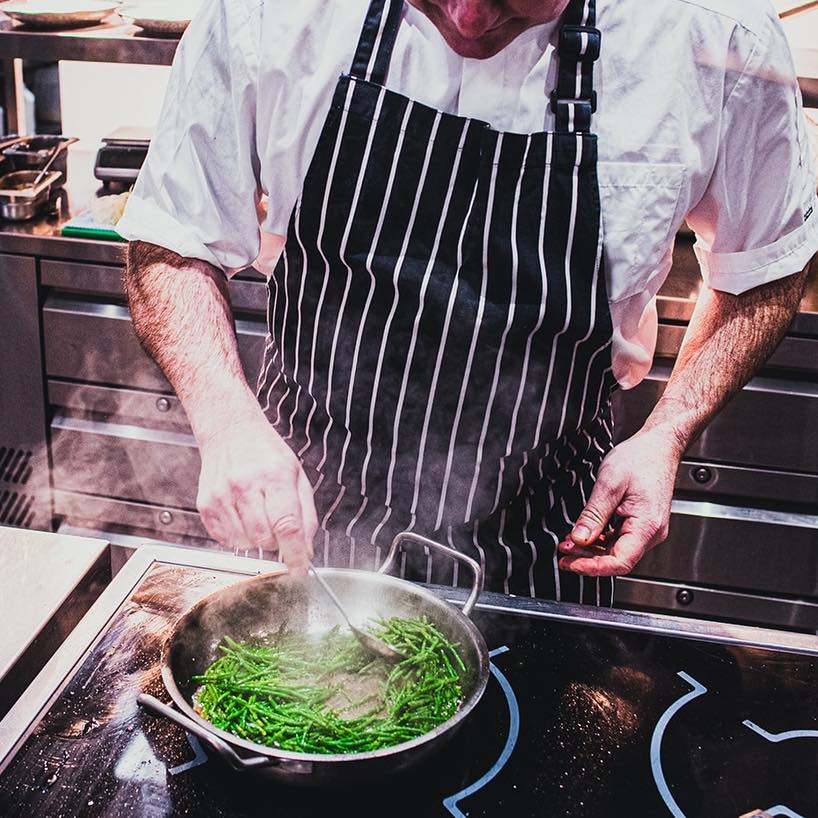 Meet Nathan Hayes, Sous Chef at The Fleece
The names Hayes, Nathan Hayes. I've been with peach for 4 years, two days! Starting as a Wee Lad pot washing, I have now worked my way up to Sous Chef! Before I joined Peach I was working my heart out in the kitchen at Hacketts.
I was drawn to Peach by the team, the atmosphere they created, I felt so welcome into the kitchen and knew that the people here made the company a great place to learn, work and grow. Apart from the joys and stresses of lockdown, I am proud of how much I have progressed in such little time. The pub and team have made me feel comfortable and confident every step of the way through my career.
I've learnt everything from managerial skills to placing orders to leading a team to stock and budget controls, not mentioning all the Practical chef skills I have learnt. Simon, My head Chef, he has helped me trust my ability to be a chef when I wasn't believing in myself. Simon has managed to teach me how to chef properly, everything from the basics to the more complicated skills needed to be a sous chef. I am really chuffed with where I am now, I wanted to be sous chef within 5 years and I have achieved that goal, with a year to spare! I guess I am looking at taking Simon's Job next!
I might sound like a broken record, but the team are what makes the company special. My advice would be although it can be scary, talk to everyone they can all help, especially the management. Set yourself goals, even if you are happy where you are, work slowly towards it so you are confident and ready for the next bit when it comes.
Peach and the values are sacred and amazing, Learn them! It is like one big team.
---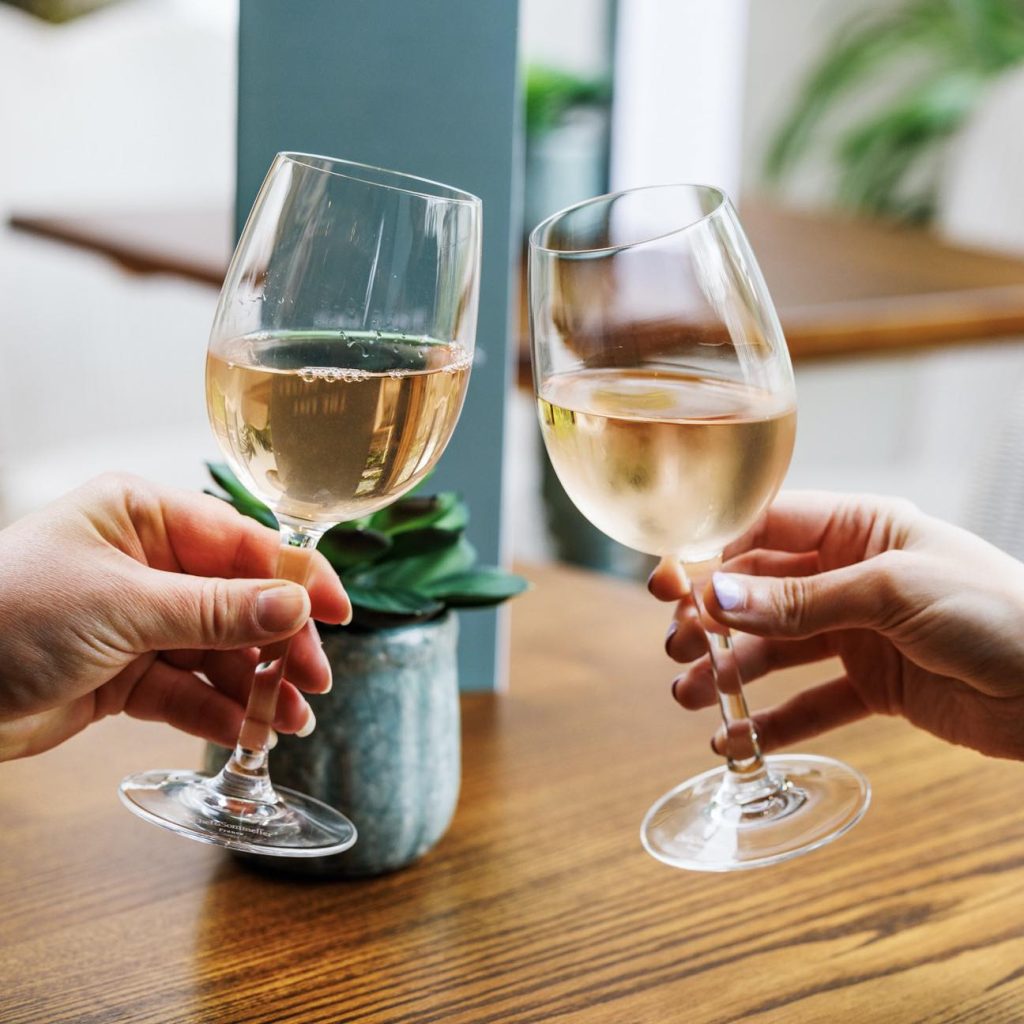 Have a Chat with The Almanack's Deputy Manager, Emily
Hi I'm Emily, I'm now in my seventh year with Peach, working at The Almanack. Starting as T-Team to being recently promoted as Deputy. When I first started Peach, my daughter, Chloe was 4 & it's scary to think she'll be starting Secondary school next year!
I'm still very much enjoying my journey with Peach. I feel working for Peach has really helped me develop as a person & brought me out of my shell. The people I've met & worked with along the way have made, The Almanack is the best place to work. It's more like a family & I've created such a lovely relationship with our regulars too!
Before joining peach, I worked in a local cafe, where I met my now fiancé. When we had a crazy idea to take on the business, with our 9 month old daughter, at the time in tow. We survived for nearly 3 years & gained so many life skills which I still value today. We realised that running a business & having a healthy family life were two very different things.
Through my journey with Peach, I've learned so much about the company & so much more from the amazing peaches that have worked here. Our old Breakfast Manager, Emma, who was the life & soul of the place was definitely key to my role at The Almanack. Her enthusiasm and personality gave me the confidence & encouragement to better my people skills.
---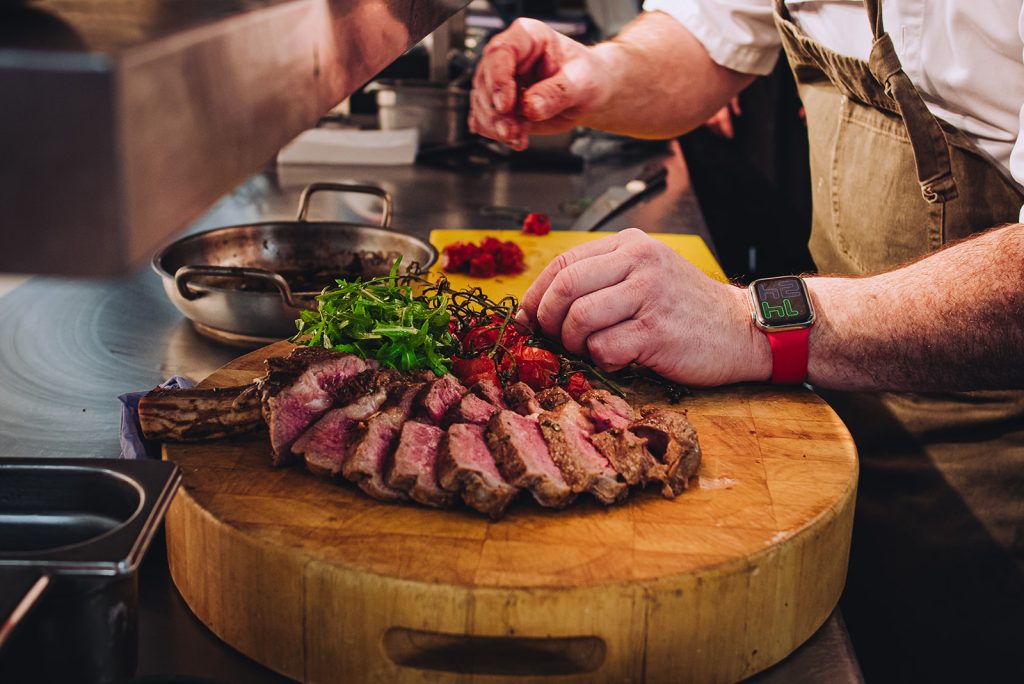 Meet our Normandy Born, Head Chef Joel
I first got into hospitality at just 23 years old, working in a small café at an animal rescue sanctuary, before going on to work at a student university pub, The Dirty Duck, working as front of house before the kitchens started to beckon my name.
Joining team Peach seemed like a great career move, finally a chance to work with fresh foods at a high level. I've worked at many of the Peach Pubs including The Almanack, The Thatch, The James Figg, The Fishes and of course, The Chequers where I am now Head Chef!
I was raised with a family of supportive like-minded foodies and have travelled a lot, which has really inspired my love for food. France, Spain and Italy really gave me a healthy appetite for Mediterranean foods. South east Asia and specifically Thailand left a great impression with the freshness of ingredients and a passion for spicy foods! My parents own a small holding so I am used to rearing some farm yard live stock and going through the whole life span of the animal all the way to butchering myself, has given me a great respect for produce.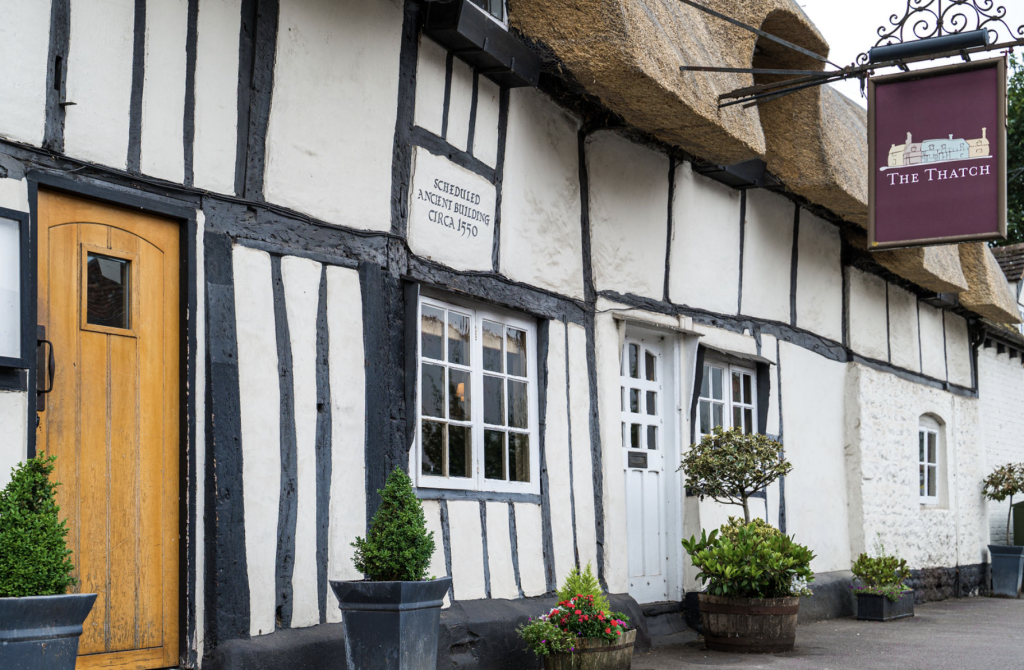 Peach has been full of fantastic adventures! James Durrant, my previous Head Chef, and prior to that Matt Foster at The Almanack, have been pivotal in my progression, helping me to learn the ropes and develop my cookery skills. From there I moved to the Thatch after being recommended by Matt to start at the premium Peach Pub, to further develop my skills. I learnt so much at my time there, particularly cooking techniques and refining my approach and style. Over the two years there as a Chef de Partie, I developed many close friendships with the team that persist today. Following on from the Thatch I was promoted to sous chef at the Chequers. After 3 or 4 months I had the opportunity to step up as Head Chef and I seized the chance to prove myself. This was a hard journey but the most rewarding of my career. The skills I learnt as a manager have been the most valuable to me and have really seen me grow as a chef, as well as an individual.
I'm now aiming to reach Ultimate Head Chef in the next few years and eventually take on greater responsibility and become an executive chef… I'd perhaps even like to have my own farm to table restaurant!
Great memories are woven into my 5 years here at Peach. These range from the day to day relationships with different Teams and Guests, to the broader Peach events and supplier visits. Peach Fest, Summer House, Inspiration Days and Reward Days have been brilliant in inspiring, teaching and enthusing me along the way and really enrich the time I've spent with the company.
My advice for anyone just starting their journey as part of the team –
Be Peachy, it will take you far. Soak up every experience. Learn from everyone around you and stay humble, everyday's a school day. Peach is a genuine, authentic place to work, learn and grow.
If you'd love to join the Peach family, find out more about our careers here.